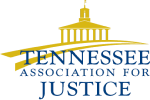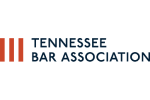 Personal Injury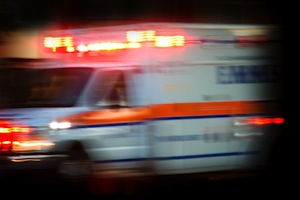 An experienced Nashville personal injury lawyer can be critical to help injured victims recover the compensation which they deserve from those responsible and the insurance companies.
Tennessee accident injury and wrongful death cases arise when someone is injured or killed by another person's, or a company's, carelessness, recklessness, or deliberate actions. An experienced Nashville personal injury lawyer can be critical to help injured victims recover the compensation which they deserve from those responsible and their insurers. In many cases when someone suffers personal injury due to the negligent acts of another person or company, there is an insurance policy to provide compensation. But insurance companies are in the business of collecting premiums, not paying claims, and it is important to have an experienced Tennessee injury attorney represent you to deal directly with the insurance company. At the Law Office of David S. Hagy, PLC, a Nashville, Tennessee injury law firm, we have extensive experience representing personal injury victims and their families and pursuing claims against insurance companies or, if necessary, by filing a lawsuit and proceeding to trial.
Tennessee injury and wrongful death cases can arise in many contexts. Car accidents, motorcycle accidents, and large commercial truck accidents are a leading cause of personal injury and death and give rise to a large number of personal injury claims and lawsuits. But legal cases can also arise from injuries sustained because of the negligence of property owners ("premises liability") and manufacturers of dangerous products ("product liability"), or because of dangerous conditions in the workplace, or by the careless actions of governmental officials, including police officers, traffic engineers, and others. We have extensive experience in numerous types of Tennessee injury cases and the skills necessary to understand that every personal injury case is different and can require a different approach. We are an experienced Nashville injury law firm and get results for you.
Experienced Nashville Injury Lawyer
At the Law Office of David S. Hagy, PLC, we represent injured victims and their families from our office in Nashville in cases throughout Tennessee, Georgia and other states in the Southeast in pursuing claims for personal injury and wrongful death. In certain cases, particularly car accidents, large truck accidents, or motorcycle accidents, injury claims will involve pursuing available insurance coverage, including the coverage maintained by the responsible party or uninsured motorist (UM) coverage that an injured victim may have through their own insurance policy. In other cases, injury claims are brought directly against the company or individuals involved. Whether the case involves only an insurance claim or proceeds to a lawsuit, litigation, and trial, we always seek to zealously represent our clients and ensure that their interests come first. We have substantial experience in seeking out the responsible parties or insurers and obtaining the most compensation possible for injured victims and their families.
Because of the pervasive and sometimes distasteful television advertising used by some Nashville injury lawyers, many injured persons may be hesitant to contact a lawyer even when they have been wrongfully injured by someone else. At The Law Office of David S. Hagy, PLC, we believe that the law is a profession, not a business, and care deeply about our clients. We also adhere to the highest standards in dealing with courts, insurance companies, and even our opponents. Mr. Hagy is an experienced and committed personal injury attorney who will pursue your interests — and your interests alone — in any personal injury or wrongful death case.
Outcomes of a Tennessee Injury Insurance Claim or Lawsuit
While no amount of money can heal an injury or truly compensate for the loss of a loved one, damages recovered in personal injury and wrongful death claims can pay medical bills, provide income, and compensate for a life changed by physical injury, disability, and radically changed circumstances.
Personal injury cases seek compensation for the physical injuries themselves, but also for pain and suffering, financial damages including lost earnings, medical expenses, associated property damages, and emotional distress. In wrongful death cases, the spouse, children, or parents of someone killed by another person or company can recover for injuries and the value of their loved one's life. In addition to compensating victims, personal injury and wrongful death lawsuits can also help stop dangerous, illegal, or unethical behavior by individuals and companies, bring public pressure on people to alter their behavior, and help avoid similar accidents in the future. At the Law Office of David S. Hagy, PLC, we focus on what our clients want to achieve, not what we want to achieve. Some injured people may have pressing financial concerns that may motivate them to seek a quicker resolution of their personal injury case. Others may want to proceed all the way to trial in an effort to obtain the highest possible compensation or vindicate their grievance. And still others want to press for the most damages but do not want to undergo the emotional toll and risks of going through a personal injury trial. Most of our clients, however, pay careful attention to the facts and law involved in their claim, and understand that there are risks and benefits to different approaches. We take the time to listen to each of our clients, understand their particular situation, and give them the best advice for their individual circumstances.
The Law Office of David S. Hagy, PLC, a Tennessee injury and litigation law firm, is dedicated to helping people with personal injury and wrongful death claims fight for the highest compensation available from those whose negligence or deliberate actions injured them. We have more than a decade of experience in many kinds of personal injury and wrongful death cases, and have recovered millions of dollars in judgments and settlements.
Contact a Nashville Injury Lawyer
If you would like to discuss a potential case involving personal injury or wrongful death, please contact us at our Nashville office either online or by calling (615) 975-7882 to speak directly with an experienced personal injury lawyer.
Detailed Information Regarding Specific Types of Personal Injury Cases
More information about specific types of Tennessee injury and wrongful death cases is available through the links below:
Nashville Trial Lawyer Blog - Personal Injury
Client Reviews
Get in Touch
Fill out the contact form or call us at
(615) 975-7882
to schedule your free initial consultation.
Free Initial Consultation

25+ Years of Experience

Millions Recovered