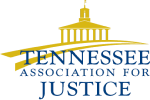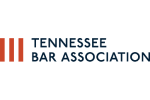 Burn Injuries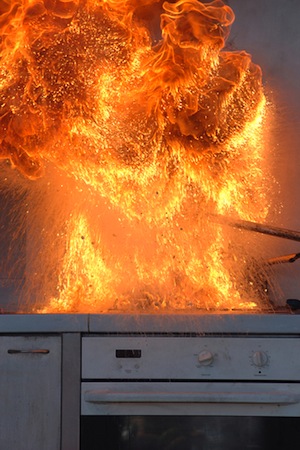 An experienced burn injury lawyer can help you recover compensation due to the negligence and wrongful acts others.
Injured burn victims who are hurt by the negligence of others, in workplace accidents, or because of defective products need an experienced burn injury lawyer to get compensation and the medical care they deserve. Burn injuries are painful, disfiguring, scarring, and sometimes disabling or life-threatening. Burn injuries are some of the most expensive injuries to treat, with long recovery periods and prolonged medical care often required. And the visible scarring that often results, particularly when the burns are to the face, arms, or other visible areas, can be emotionally disabling and forever change a victim's life. At the Law Office of David S. Hagy, PLC, we have experience in representing victims of burn injuries to get compensation for their injuries and coverage of their medical expenses. Mr. Hagy is an experienced Nashville, Tennessee burn injury lawyer, having handled cases involving industrial chemical accidents, fires from defective products, car accidents with post-crash fuel fires, and commercial kitchen accidents.
An Experienced Tennessee Burn Injury Lawyer Makes a Difference
Unfortunately, the negligence of others is often one of the most common causes of burns. Severe burn injuries can result from car, motorcycle, or truck accidents; defective wiring or construction in homes, apartments, or businesses; serious workplace accidents, including industrial accidents, kitchen accidents and chemical accidents; and explosions of heaters, gas appliances, and other defective products. Burn injury cases can be complex, and it may often take a thorough investigation to determine the responsible company or person. For instance, a workplace accident resulting in serious burn injuries would ordinarily be covered under workers' compensation laws in Tennessee which limit the compensation a burn injury victim is entitled to recover. However, if an experienced burn injury lawyer investigating the accident is able to uncover negligent actions committed by a third party — such as a product manufacturer, cleaning company, electrician, or other involved person or company — it is often possible to bring additional claims outside the workers' compensation context. By fully investigating such incidents, at the Law Office of David S. Hagy, PLC, we can ensure that burn victims get the highest compensation they can receive — and that they deserve.
When the negligence of other people, manufacturers, or companies causes serious burn injuries, injury victims and their families need experienced legal representation. The Nashville office of the Law Office of David S. Hagy, PLC has experience with the complicated legal and medical issues that arise in burn injury cases and we can assist burn injury victims in obtaining the highest compensation.
Burn injuries can result from fire, heat, electricity, chemicals, or radiation, among other things. Burns that affect only the outer layer of skin can usually be treated with first aid, but more severe burns affecting the lower layers of skin or underlying tissue can require extensive treatment. The severity of any burn injury, as well the location of burn injuries, can vary based on the degree of exposure and type of accident. Severe burns can also cause long term emotional and psychological pain due to the scarring and permanent disfigurement that can result. An experienced burn injury lawyer understands the necessity then of pursuing not just the substantial damages for the physical injuries and medical expenses incurred, but all damages for lifelong pain and suffering, emotional distress, and loss of enjoyment of life.
One of the most complicated aspects of burn injury cases is dealing with the enormous medical expenses already incurred as well as future medical expenses often necessary to return the physical appearance of the injury to as normal an appearance as possible. From a legal perspective, this involves complex negotiations with hospitals to resolve medical bills as well as health insurance companies to resolve subrogation claims and ensure that the necessary medical expenses are covered. We have extensive experience in litigating and negotiating with all parties involved in burn injury cases — the negligent company that caused the burn, liability insurance companies, hospitals and other medical providers, health insurance companies, and in some cases Medicare or Medicaid providers.
At the Law Office of David S. Hagy, PLC, we have just recently concluded two serious burn injury cases with substantial compensation for our clients. A client retained us after sustaining serious burns when an ATV suddenly caught fire due to defects in the fuel system. After litigation against the dealer who serviced the vehicle and the manufacturer, the case settled for a confidential amount. In another case, we represented a client who had been burned as a result of the negligence of her supervisors in a commercial kitchen setting. Although the burns healed with little scarring in the end, the recovery was prolonged, with eight days spent in the Vanderbilt Burn Unit in Nashville and then several months of recovery. After a thorough investigation, the case was settled before litigation for $400,000, a substantial recovery that allowed the client to move on and rebuild her life.
No Fee Unless We win
In every burn injury case, we offer to represent our clients on a contingency fee basis. That means that any attorney fees we receive are only collected if and when we recover money for our injured burn injury accident clients.
Contact an Experienced Burn Injury Lawyer
If you or a loved one has been burned due to the negligence of another person or company, a defective product, or other accident, you should speak with an experienced burn injury lawyer. If you would like to discuss a case involving burn injuries directly with an attorney, please contact our Nashville office. You may contact us online or call us at (615) 975-7882.
Nashville Trial Lawyer Blog - Personal Injury
Client Reviews
Get in Touch
Fill out the contact form or call us at
(615) 975-7882
to schedule your free initial consultation.
Free Initial Consultation

25+ Years of Experience

Millions Recovered