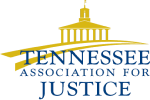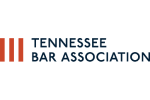 Roadway Defect Accidents
In some circumstances, a motor vehicle accident may be caused not by a negligent driver, but by a dangerous condition on the highway or street. A governmental entity or private adjacent landowner may be held liable and may be responsible to compensate injured accident victims when a dangerous condition they created, failed to remedy, or failed to warn about causes an accident. At the Law Office of David S. Hagy, PLC, our dedicated and experienced team has been investigating, litigating, and resolving serious car, motorcycle, and truck accidents for over eighteen years. We know how to get injured victims the compensation they deserve, including looking to all potential causes of an accident like a roadway defect.
Tennessee Roadway Defect Accident Injuries
Not every accident caused by defects in the highway or street results in liability on a governmental entity or landowner. Not every roadway must be kept in perfect condition. Each case needs to be investigated and evaluated thoroughly. An expert experienced in highway construction, traffic signage, proper construction zone practices, and similar areas of expertise must be brought in to evaluate each case. The following is a list of common roadway defects that can lead to an accident involving serious injury:
Poorly constructed or maintained shoulders
Pooling or standing water
Potholes
Uneven pavement
Lack of signage
Missing or inadequate guardrails
Poor maintenance of roadway surface
Lack of proper construction zone warnings or protections
Malfunctioning traffic signals
Although a governmental agency is not required to provide roads and signs that are safe in every way, they must take reasonable actions particularly when there have been prior accidents at a location or multiple complaints about a dangerous condition. The central issue in most roadway defect cases is whether the defendant knew or should have known of the safety concern.
Contact an Experienced Tennessee Accident Injury Attorney
If you or someone you love has been involved in a serious accident in which a roadway defect or similar dangerous condition played a role, you should contact a Tennessee accident attorney with the experience and legal skills necessary to properly pursue a roadway defect case. At the Law Office of David S. Hagy, PLC in Nashville, Tennessee, we have the skills and experience to successfully handle serious roadway defect cases. If you or a loved one has been involved in a vehicle injury accident that you believe may have been caused by a roadway defect, please contact us at our Nashville office online or call us at (615) 975-7882 to discuss your case directly with a lawyer. In serious accident injury cases, we represent our clients on a contingency fee basis. That means that unless we win your case, there is no attorney fee or case expenses owed.
Nashville Trial Lawyer Blog - Car Accident
Client Reviews
Get in Touch
Fill out the contact form or call us at
(615) 975-7882
to schedule your free initial consultation.
Free Initial Consultation

25+ Years of Experience

Millions Recovered