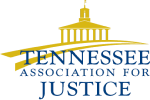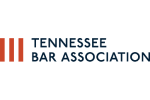 Uninsured and Underinsured Motorist Accidents
Injured car accident victims in Tennessee have a difficult time recovering full compensation for their injuries without the help of an experienced car accident injury lawyer. Recovering damages for your injuries, however, can be even more frustrating if the driver responsible for the accident was uninsured or underinsured. In Tennessee, drivers are required to carry a minimum insurance policy of $25,000. Many drivers, though, do not follow the law and carry no insurance. And, even if a driver does have an insurance policy, a $25,000 policy limit is often not enough to compensate an injured car accident victim for the economic damages (medical bills and lost wages) and the non-economic damages (pain and suffering, permanent injury, disability, etc.) that they have suffered.
The Law Office of David S. Hagy, PLC is a Nashville, Tennessee law firm that represents injured victims of car accidents and their families. We have the experience, intelligence, and dedication necessary to help injured clients recover the highest compensation available for their injuries and losses. In accidents in which the responsible driver is uninsured or underinsured, compensation can often be had from the uninsured motorist (UM) coverage of the injured person's own insurance policy or the policy of the owner or driver of the car in which an injured victim was a passenger. It is important in representing injured car accident victims that a dedicated injury lawyer identify each and every possible source of insurance coverage.
What Is Tennessee Uninsured / Uninsured Motorist (UM) Coverage?
Licensed Tennessee drivers are required by law to carry at least $25,000 in bodily injury liability coverage to compensate those who they might injure in a car accident. Many responsible drivers, however, will choose to have a far larger insurance limit. The advantage of selecting higher insurance coverage is that a Tennessee auto insurance policy, under most circumstances, will provide uninsured or underinsured motorist (UM) coverage in the same amount as the liability coverage. Also, you are not allowed to select UM coverage with higher limits than the liability coverage. UM coverage is the coverage you obtain from your insurance company to protect yourself if you are injured in an accident because of the negligence of another driver and that driver does not have sufficient insurance to fully compensate you for injuries. For instance, if an insurance policy has a $300,000 liability and UM coverage limit, and you are injured by another driver with only a $25,000 minimum policy, your own insurance company will compensate you up to a total of $300,000 for the damages you have suffered. (Put differently, your own UM coverage will pay the difference — in this example $275,000 — between your coverage limit and the insurance coverage of the responsible driver). You should talk with your insurance company or insurance agent and make sure you have selected the highest amount of UM coverage you can reasonably afford.
When to Contact a Tennessee Car Accident Injury Lawyer
If you or someone you know has been injured in a car accident, you should contact an experienced Tennessee car accident injury lawyer immediately. Tennessee law provides that any lawsuit to recover damages from a responsible driver or insurance policy, including a UM policy, must be brought within one year from the date of the accident. But, the early involvement of a lawyer can help identify witnesses, gather evidence, and lead to a more successful outcome.
Contact a Tennessee Uninsured / Underinsured Motorist Injury Lawyer
At the Law Office of David S. Hagy, PLC in Nashville, Tennessee, we have the experience and skills to successfully resolve difficult and serious car accident injury cases, including those involving uninsured or underinsured drivers. We have obtained millions of dollars in settlement for our seriously injured clients over the years. If you would like to discuss a car accident or motorcycle accident case involving an uninsured or underinsured driver directly with a lawyer, please contact us at our Nashville office online or call us at (615) 975-7882.
Nashville Trial Lawyer Blog - Car Accident
Client Reviews
Get in Touch
Fill out the contact form or call us at
(615) 975-7882
to schedule your free initial consultation.
Free Initial Consultation

25+ Years of Experience

Millions Recovered