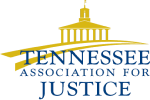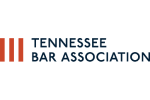 Construction Site Accidents
There are too many fatalities each year in the construction industry and countless severe injuries that occur on construction sites. Construction sites are one of the most dangerous environments and injuries sustained on construction sites tend to be particularly severe. Construction workers and others injured at a job site are often unable to return to work after an injury because of the strenuous physical nature of their job. At the Law Office of David S. Hagy, PLC, we represent injured construction workers as well as other people injured on construction sites in pursuing the full amount of compensation available. We understand the physical, financial and emotional strain that construction accident injuries cause. We will thoroughly investigate your claim and help you recover for injuries sustained in all types of construction accidents, including:
Roofing accidents
Scaffolding accidents
Injuries from falling objects
Defective equipment accidents
Burns caused by electrocution, fire or explosion
Accidents caused by heavy equipment
Injuries due to faulty safety equipment
Severe brain injuries or spinal injuries
Employees injured on construction sites may be limited to those benefits available under workers' compensation law, but even then — and particularly with catastrophic injuries such as burns, broken bones including spinal injuries, and brain injuries — employers and others responsible often fight to avoid paying compensation. Injured employees need a dedicated and experienced construction injury lawyer to represent them in pursuing damage claims.
Construction Injury Claims Require Dedicated Legal Representation
People seriously injured on construction sites or by acts of those involved in the construction industry need an experienced construction injury lawyer to represent them in pursuing all possible claims. Construction accidents frequently happen to roofers, excavators, carpenters, electricians, heavy equipment operators, and laborers. Construction sites can be confusing environments, and it takes a determined investigation to identify all potentially responsible parties. For instance, property owners, general contractors, subcontractors, delivery vehicles, and others all may play a role in creating a dangerous condition which leads to a serious injury. Workers who are injured on construction sites must also understand all the potential responsible parties to determine which employer or contractor is ultimately responsible to pay any claim for workers' compensation benefits. And, because workers' compensation benefits can be limited, it is essential to investigate and identify whether claims can be brought against third parties who are not protected by workers' compensation exclusive remedies.
At the Law Office of David S. Hagy, PLC, we have been representing people injured on construction sites for years and have the skills, experience, and dedication necessary to obtain the best possible compensation for our clients.
Contact a Tennessee Construction Injury Lawyer
At the Nashville, Tennessee offices of the Law Office of David S. Hagy, PLC, we have the experience and legal skills necessary to handle serious construction injury cases and achieve the best possible compensation for our clients. If you would like to discuss a potential construction site injury case directly with a lawyer — whether it is a workers' compensation case or a third party personal injury case — please contact us online or call us at (615) 975-7882. It is important that you contact an attorney as soon as possible after any construction site accident, so that a prompt investigation can be started, important evidence preserved, and all claims and potentially responsible parties identified.
Nashville Trial Lawyer Blog - Personal Injury
Client Reviews
Get in Touch
Fill out the contact form or call us at
(615) 975-7882
to schedule your free initial consultation.
Free Initial Consultation

25+ Years of Experience

Millions Recovered