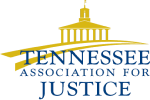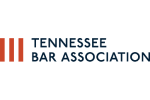 Catastrophic Injuries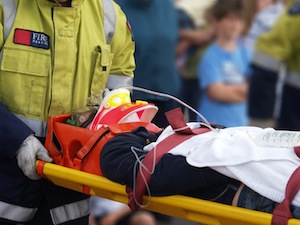 At the Law Office of David S. Hagy, PLC, we have substantial experience in the investigation, litigation, and trial of catastrophic injury cases. Serious, catastrophic injuries can include: traumatic brain injury; neck and spinal cord injury resulting in quadriplegia or paraplegia; severe burn injuries; multiple fractures; and loss of vision or hearing. These injuries always result in substantial medical bills, profound changes in life, and tremendous pain, suffering, and hardship. Substantial lost earnings or loss of earnings capacity can often result as well.
Experienced Catastrophic Personal Injury Lawyer
Navigating the aftermath of a serious, catastrophic injury requires experienced and compassionate legal representation. Mr. Hagy has been representing clients with serious, catastrophic injuries for more than eighteen years. These injuries, all too often, happen only as a result of the negligence and carelessness or others. Often car accidents are involved, but catastrophic injuries also occur in the workplace, as a result of defective products, or on the premises of businesses. At the Law Office of David S. Hagy, PLC, we have the experience necessary to assist clients in recovering all available compensation for damages that arise from catastrophic injuries.
Handling catastrophic injury cases requires a broad range of legal expertise not often found in law firms that handle hundreds of smaller car accident cases each year. Resolution of catastrophic injury cases may involve the creation of trusts to care for an injured victim or provide a lifetime of medical benefits. Careful attention must be paid in litigating catastrophic cases to identifying all possible sources of recovery so that the highest recovery can be obtained. And resolution of catastrophic injury cases requires an understanding of the various structured settlements, trusts, and government health programs so that a catastrophically injured person and their family obtains protection for a lifetime of medical needs. David S. Hagy has been involved in catastrophic injury cases for over eighteen years, having represented numerous injured victims suffering traumatic brain injury, permanent paralysis, and severe burns. We understand that catastrophic injury cases require more than a "one-size-fits-all" approach to insurance claims and personal injury lawsuits.
Contact an Experienced Nashville Injury Lawyer
If you, your loved one, or a member of your family has suffered a serious, catastrophic injury, please contact us online or call us at (615) 975-7882 to speak directly with an experienced Nashville injury lawyer.
Nashville Trial Lawyer Blog - Personal Injury
Client Reviews
Get in Touch
Fill out the contact form or call us at
(615) 975-7882
to schedule your free initial consultation.
Free Initial Consultation

25+ Years of Experience

Millions Recovered