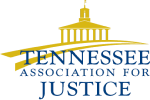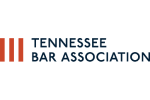 Premises Liability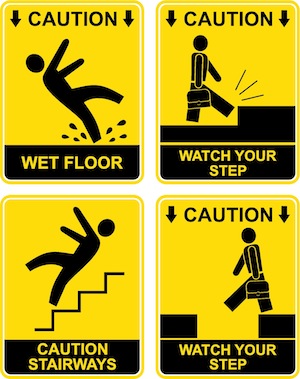 An experienced premises liability lawyer can help get you the compensation you deserve when you have been injured because of a dangerous or defective condition. Premises liability cases arise when someone is injured at a home, store, mall, construction site, hotel, office building or other location. Property owners who fail to keep their property in a reasonably safe condition or warn about dangerous conditions may be held liable when someone is hurt on the property. Premises liability cases may commonly involve "slip and fall" or "trip and fall" accidents, but there are numerous other types of accidents and injuries that may involve liability on behalf of the property owner and require the assistance of a dedicated accident injury lawyer. Recently, there have been numerous cases of customers injured at "big box" stores due to falling merchandise — whether because the merchandise was stacked too high, left carelessly out of place, or actually dropped by a store employee on to a customer.
Experienced Nashville Premises Liability Lawyer
When there are unmarked hazards, inadequate security measures, overdue repairs, dangerously stacked merchandise or supplies, or other dangerous conditions, visitors who are hurt as a result may have a claim against the property owner or tenant. An experienced premises liability lawyer can identify whether an injured victim has a claim and the responsible businesses, insurers, or other entities against which to pursue claims for compensation. At the Law Office of David S. Hagy, PLC, we thoroughly investigate possible premises liability cases on behalf of injured victims in order to best present their claim to the insurance company or against the responsible party in court. We have been representing injured victims in dangerous premises liability cases for over fifteen years in Nashville and throughout Tennessee, Georgia, and the Southeast.
In many premises liability cases, a responsible party often tries to shift the blame back to the injured person, by claiming that they weren't being careful or weren't watching out for hazards around them. To prevent such allegations of "comparative fault" from undermining any claim, it is important to retain an experienced injury lawyer early on so that witnesses can be interviewed and recorded and evidence preserved.
The most common type of premises liability claim is a "slip and fall" or "trip and fall", in which a dangerous condition is unmarked and causes someone to be injured. While such incidents can be minor, in some cases the injuries are quite serious, particularly in people who are susceptible like the disabled or elderly. In such cases, falls can cause broken bones, spinal and head injuries, and soft tissue damage.
Another type of common premises liability case arises from inadequate security, often at office buildings or apartment complexes. Robberies, assaults, and rapes occur when, in many instances, they could have been avoided if the property owner had adequate security measures or had responded properly to previous criminal activity. The damages that arise from such incidents, both physical and emotional, can be severe and long-lasting.
Other premises liability cases can include:
Road hazards – missing road signs, poor drainage, and blind entrances can lead to vehicle and pedestrian accidents.
Apartment buildings – unsecured swimming pools, poorly maintained stairs, inadequate lighting, and broken gates and/or locks, can lead to drowning, slip-and-fall accidents, and criminal activity including rape and assault.
Stores – poorly constructed displays, stacked merchandise, poor lighting, and unsafe floors can lead to injuries to customers from slip-and-falls and falling merchandise.
Premises liability cases require an experienced injury lawyer to investigate, preserve evidence, and identify all potential claims that can be brought so that those injured by the property owner's negligence can receive full compensation for their injuries.
Tennessee Time Limits on Injury Cases
Tennessee imposes a one year time period — called a statute of limitations — from the date of an accident during which you must file any claim in court. If you don't actually file a claim in court within one year from your accident and injury, your claim will be forever barred. This requires that you act quickly to contact a Tennessee injury lawyer. Even if there is still time before the one year period runs out from the date of your injury, it is important that you contact an experienced injury lawyer as soon as possible so that they can begin their investigation and collect the evidence that is needed to properly present any insurance claim or fight any case in court. At the Law Office of David S. Hagy, PLC, we limit the number of cases we accept so that every client gets the attention they deserve and so that cases can be investigated, litigated, and, if necessary, tried efficiently and with dedication.
No Fee Unless We Win
In every premises liability case we agree to handle, we offer to represent our clients on a contingency fee basis. That means that any fees we receive are only collected if and when we recover money for you.
Contact an Experienced Nashville Premises Liability Lawyer
At the Law Office of David S. Hagy, we have substantial experience representing clients who have been injured due to defective premises and dangerous conditions. If you would like to discuss a potential premises liability case directly with a lawyer in our Nashville office, please contact us online or call us at (615) 975-7882.
Nashville Trial Lawyer Blog - Premises Liability
Client Reviews
Get in Touch
Fill out the contact form or call us at
(615) 975-7882
to schedule your free initial consultation.
Free Initial Consultation

25+ Years of Experience

Millions Recovered