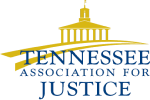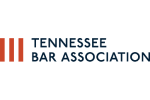 Hit and Run Accidents
Hit and run accidents are surprisingly common in Tennessee. If you have been injured by a hit and run driver, it is important to get an experienced Tennessee accident injury lawyer involved to help you recover in such a difficult situation. The Law Office of David S. Hagy, PLC represents clients throughout Tennessee who have been injured by the negligent actions of others, including in car accidents, truck accidents, and workplace injuries, among other types of cases.
Tennessee Hit and Run Accident Injuries
Tennessee law requires that drivers involved in vehicle accidents with injuries remain at the scene and provide their name, address, and driver's license. But, if a driver breaks the law and leaves the scene — often times because they were driving under the influence or otherwise apprehensive about being confronted by the police — an injured accident victim is going to have work to do to figure out the responsible person and obtain compensation from them, their insurance company, or their employer. This is where a talented and experienced auto accident injury lawyer can help. At the Law Office of David S. Hagy, PLC, we have over eighteen years experience investigating, litigating, and resolving serious personal injury cases. Even when the police are unable to track down the responsible driver, we have the resources and resourcefulness to identify witnesses and evidence that can lead to the responsible party.
Injured hit and run accident victims may also be able to recover from their own insurance policy under the uninsured motorist coverage (UM coverage). Most insurance policies in Tennessee will carry UM coverage in the same amounts as liability coverage, and it can be invaluable in a hit and run accident case to compensate an injured accident victim for their medical bills, lost wages, pain and suffering, and permanent injuries.
Contact a Tennessee Car Accident Attorney
At the Law Office of David S. Hagy, PLC, we handle a variety of motor vehicle accident cases, including hit and run accidents. We know how to identify hit and run drivers and the steps that can lead to compensation even if the driver cannot be found. If you or a loved one has been injured in a hit and run accident and would like to discuss an injury case directly with a lawyer, please contact us at our Nashville office online or call us at (615) 975-7882.
Nashville Trial Lawyer Blog - Car Accident
Client Reviews
Get in Touch
Fill out the contact form or call us at
(615) 975-7882
to schedule your free initial consultation.
Free Initial Consultation

25+ Years of Experience

Millions Recovered