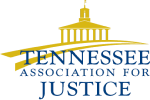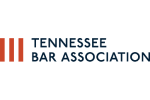 Texting and Other Distracted Driving Accidents
The recent explosion in the use of mobile technologies has led to an increase in serious vehicle accidents in Tennessee caused by drivers distracted by texting, using email, or talking on their cellphones. Predictably, these accidents often involve young drivers, who are both particularly enamored with their mobile devices and relatively inexperienced drivers and thus more likely to make errors. Car and motorcycle accidents caused by distracted drivers are often serious as the distractions can lead to drivers crossing the center line, inadvertently running a stop sign or stop light, or other similar errors that can cause high-speed, devastating collisions. If you have been seriously injured, or a loved one has been injured or killed, by a distracted driver, the Law Office of David S. Hagy, PLC in Nashville, Tennessee has the experience, legal skills, and compassionate dedication necessary to help recover the compensation that you deserve. Victims of distracted driving accidents in Tennessee need an experienced car accident injury lawyer to handle their insurance claims and, if necessary, pursue claims in court.
Distracted Driving Accidents
In our ever more connected world, there are numerous distractions that can lead to vehicle accidents and cause serious injuries to other drivers or passengers on the road:
Texting and driving, email usage, and dialing or answering cell phone calls. Although there have been substantial recent public safety efforts to warn drivers against texting or emailing while driving, incidents remain all too common.
Using GPS navigation systems, whether the GPS program is on a smartphone, a stand alone "window mounted" unit, or installed in the vehicle's in-dash electronics. Although these programs often warn drivers not to use them while the vehicle is in motion, these warnings can be ignored by drivers in a rush or simply unwilling to pull to the side of the road.
Adjusting the radio, searching through an iPod or iPhone for music, or rifling through CD's can cause a loss of attention and accidents, just as music has since the first car radios were installed decades ago.
Attending to small children in the backseat — probably one of the most dangerous causes of distracted driving as a driver not only takes his or her eyes off the road, but often completely turns around in the seat.
Eating or drinking, particularly in busy morning commutes or on long distance trips.
If any of the above distractions are found to be the cause of an accident in Tennessee, the driver can be held responsible for negligence per se and be required to pay full compensation for your injuries, including medical bills, lost earnings, pain and suffering, and permanent injury. In some cases, additional, punitive damages may be imposed. It is important to retain an experienced Tennessee car accident injury attorney to investigate your case and identify all the facts related to the cause of the accident. At the Law Office of David S. Hagy, PLC, we have the dedication and commitment to thoroughly investigate all distracted driving accidents and build the best case possible. This includes collecting cellphone records and on board vehicle data when circumstances indicate that such devices may have been a cause of an accident.
Contact a Nashville Distracted Driving Accident Lawyer
The Nashville offices of the Law Office of David S. Hagy, PLC has been handling numerous types of serious motor vehicle accidents on behalf of injured victims for years. We have the legal skills, intelligence, and dedication necessary to get you the compensation you deserve. If you would like to discuss a potential distracted driving injury case directly with a lawyer, please contact us at our Nashville office online or call us at (615) 975-7882.
Nashville Trial Lawyer Blog - Distracted Driving Accident
Client Reviews
Get in Touch
Fill out the contact form or call us at
(615) 975-7882
to schedule your free initial consultation.
Free Initial Consultation

25+ Years of Experience

Millions Recovered