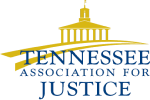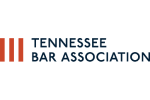 Rollover Accidents
Rollover accidents are serious accidents that often can lead to head injuries, serious spinal cord injuries, and death. One of the leading causes of injuries in rollover car accidents is ejection from the vehicle where the driver or passenger is then subject to unprotected contact with other vehicles, the pavement, or possibly being rolled onto by his own vehicle. When a rollover accident is caused by the negligence of another driver, injured victims can bring a lawsuit to recover damages for their injuries, medical bills, lost wages, and pain and suffering that resulted from the accident. A passenger injured in a rollover accident may also be able, under many circumstances, to bring a claim against the driver of the vehicle in which he was traveling. And, claims may also be brought against the automobile manufacturer for vehicle defects, including defective tires, that caused the rollover accident, or for defective safety components of the vehicle which failed to prevent injuries in the accident, such as seat belts that broke or spooled out or a vehicle roof that crushed in on the person causing additional injuries such as spinal injuries or brain injuries.
Successful Tennessee Rollover Accident Injury Lawyer
At the Law Office of David S. Hagy, PLC, we have over eighteen years of experience litigating car accident, motorcycle accident, and truck accident cases involving serious injuries. We have represented numerous victims of rollover accidents and helped them collect the highest compensation possible. In our most recent case, we represented an injured 21 year old man who was ejected from the car in which he was a passenger in a rollover accident. Unbeknownst to our client, the driver of the vehicle was intoxicated leading to the loss of control. We recovered the full amount of the substantial insurance coverage. We have also been involved in a rollover accident in which our client was ejected from the van in which he was riding due to a defective door latch and seat belt system.
We have also represented a man whose vehicle was clipped in the rear on the Interstate highway by a drunk driver, causing it spin and rollover numerous times. And we represented an injured victim ejected from a van as a result of vehicle defects, suing the vehicle manufacturing company to recover for the brain injuries he sustained.
Pursuing a rollover car accident injury case, particularly when the injuries are catastrophic, requires dedicated investigation and often analysis by experts in the fields of accident reconstruction, vehicle design, and biomechanics. At the Law Office of David S. Hagy, PLC, we have litigated and successfully resolved on behalf of our clients numerous rollover injury accidents.
No Fee Unless We Win
In serious rollover accident injury case, we represent our clients on a contingency fee basis. That means that unless we collect a settlement or judgment on your behalf, we do not receive a fee. Attorneys' fees are only paid upon the conclusion of the case.
Contact a Nashville Rollover Accident Injury Lawyer
At the Nashville offices of the Law Office of David S. Hagy, PLC, we have the skills and experience to properly investigate and successfully pursue serious rollover accident cases. If you or a loved one has been involved in a rollover accident and would like to discuss a potential injury case directly with a lawyer, please contact us at our Nashville office online or call us at (615) 975-7882.
Nashville Trial Lawyer Blog - Car Accident
Client Reviews
Get in Touch
Fill out the contact form or call us at
(615) 975-7882
to schedule your free initial consultation.
Free Initial Consultation

25+ Years of Experience

Millions Recovered