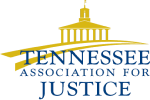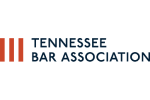 About the Firm
Tennessee Personal Injury and Business Litigation Attorneys
The Law Office of David S. Hagy, PLC is a Nashville-based law firm representing clients in Tennessee and throughout the Southeast in serious personal injury cases and business litigation. We handle matters ranging from serious accidents, including automobile, trucking, and motorcycle accidents as well as workplace injuries and defective products, to business litigation including contract disputes, business dissolution, and employment matters. Mr. Hagy is devoted to providing sophisticated legal representation to individuals and small businesses that have been harmed by others. We zealously represent our clients, and always seek to obtain results that are tailored to their interests and needs. We are a low-volume practice and bring experience and a track record of success in sophisticated litigation to each case, no matter the size.
In the past five years, the Law Office of David S. Hagy, PLC has obtained over $25 million in settlements and judgments on behalf of our clients. By obtaining substantial recoveries on behalf of our clients, we can help them get on with the process of rebuilding their lives or business after they have been victimized by the wrongful conduct of others.
Mr. Hagy has over 25 years of experience litigating personal injury cases, workers' compensation claims, business disputes, and class actions. Although our office is now located in Nashville, he has litigated, tried, and settled cases throughout the Southeast, including cases in Tennessee, Georgia, Florida, North Carolina, Alabama and Kentucky.
While some Tennessee attorneys run their practice as a business – attempting to draw a large number of clients through extensive advertising and then have a staff of less experienced lawyers or non-lawyer assistants primarily handle their cases – we believe that the law is, and should remain, a profession. Mr. Hagy is directly involved in all significant aspects of every case. Our goal is to bring each client the benefit of experience developed in the highly sophisticated, complex litigation practice of two of the Southeast's most prestigious law firms combined with the personal attention you can only get from a small practice.
All of our clients receive attentive and responsive service, focused on their individual circumstances, desired outcomes, and unique problems. We understand the trauma suffered by injured victims of car accidents, trucking accidents, workplace accidents, and other injuries, and represent those clients with compassion. And we understand the financial pressures placed upon businesses unnecessarily thrust into litigation. While each client and case is different, we know that your case is frequently the most important matter in your life. Because it is your most important case, we treat each case, no matter the size, as the most important case we handle.
We serve clients in the following areas:
If you would like to speak with us regarding your case, please call (615) 975-7882 or contact us online for a free, no obligation consultation. From our offices in Nashville, Tennessee we regularly represent clients who reside in — or have legal disputes that arise in — Davidson County, including Nashville, Hermitage, Antioch, and Goodletsville, Williamson County, Maury County, Sumner County, Wilson County, Rutherford County, Dickson County, Hickman County, and Cheatham County, as well as other cities and counties across the State of Tennessee.
Client Reviews
Get in Touch
Fill out the contact form or call us at
(615) 975-7882
to schedule your free initial consultation.
Free Initial Consultation

25+ Years of Experience

Millions Recovered