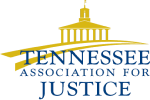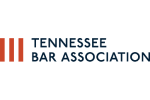 Rear End Collisions
Rear end collisions occur when a trailing vehicle — be it a car or truck — traveling in the same direction strikes the back of anothervehicle. In most cases, the striking driver can be held liable under Tennessee law for following too closely or not paying attention to traffic, both of which would be considered negligent. When someone is injured in a rear end accident, a Tennessee car accident injury lawyer can bring a claim against the striking driver's insurance company, or their own uninsured motorist (UM) coverage to obtain compensation for their damages, including physical injury, medical expenses, lost wages, and pain and suffering. And, passengers in the vehicle which struck the rear end of another car may be able to bring a claim as well if they are injured.
An Experienced Rear End Collision Lawyer Can Fight the Insurance Company for You
In some instances, the insurance company for the striking driver may claim that another person was at fault, including even the person they hit. For instance, they may claim that the injured person cut them off or slowed in a dangerous manner so as to cause the rear end collision. Rear end accidents can also be blamed on unknown third parties who dangerously caused traffic to slow, or on a mechanic for a faulty brake repair job. An experienced car accident injury lawyer can battle the insurance companies on these issues to ensure that injured victims obtain the compensation they deserve.
Injuries from rear end collisions can vary from back and neck sprains, to more serious spinal injuries and other orthopaedic injuries, broken bones, and even death. If you have been involved in a serious rear end accident, it is important to seek immediate medical attention to determine the extent of your injuries. Claims for injuries sustained in read end collisions become much more difficult if the injured person doesn't seek medical attention for days or even weeks, as the responsible driver's insurance company will then argue that the injury must have been due to a different cause.
Contact an Experienced Nashville Car Accident Injury Lawyer
At the Law Office of David S. Hagy, PLC, we handle a variety of motor vehicle accident cases, including many rear end collision accidents. If you or a loved one has been injured in a rear end collision and would like to discuss a potential injury case directly with a lawyer, please contact us at our Nashville office online or call us at (615) 975-7882.
Nashville Trial Lawyer Blog - Car Accident
Client Reviews
Get in Touch
Fill out the contact form or call us at
(615) 975-7882
to schedule your free initial consultation.
Free Initial Consultation

25+ Years of Experience

Millions Recovered