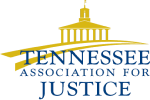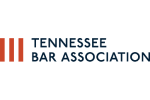 Business Litigation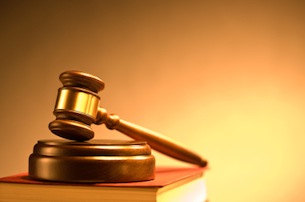 Business litigation includes claims and disputes that arise between and among individuals, employees, business owners, small companies, and large companies. Disputes may concern employment agreements, supply contracts, partnership or other business ownership agreements, and the provision of professional services. Large law firms can and do provide representation for businesses in many types of disputes. But, often, the legal fees charged by large firms are not cost-effective for individuals, smaller companies, or even large companies facing financial hardship or cost-cutting measures. And often large firms are precluded from representing many small businesses due to potential conflicts with their current or past clients. An experienced small business litigation attorney can help businesses, their owners, and senior employees and executives resolve their disputes with others.
Experienced Nashville Business Litigation Attorney
The Law Office of David S. Hagy, PLC, represents individuals and businesses in many types of business disputes. Some cases may be resolved through negotiation, mediation, or arbitration. Other cases will require full-fledged litigation. We have the experience and skills necessary to handle business disputes for many different types of clients. We bring a results-oriented focus to business litigation cases so that individuals and businesses may resolve their disputes without unnecessary legal expense. With over fifteen years experience in the litigation and resolution of business disputes, David S. Hagy understands that, for most people and companies involved in business disputes, the bottom line is what matters in the end. It does a business little good to pay large legal fees to bring claims against another business or an individual when there is little chance of getting a sufficient return on their investment. Similarly, attorneys who pursue "scorched earth" litigation in every case can miss the opportunity to obtain a resolution that is in their client's financial interest.
We have the experience and skills necessary to effectively represent clients in many different types of business litigation matters. A successful small business lawyer must be able to quickly understand the particular business at issue, including complicated issues involving finance, engineering, design, and other technical matters, and be able to put that understanding to work within the legal framework of the dispute. Many business disputes that go in to litigation require an attorney to efficiently but thoroughly review voluminous documents to be able to best present their case and undermine the opposing party's case.
Tennessee Small Business Litigation
Commercial or business litigation can arise in many different contexts. Below is a list of typical disputes that may require the assistance of a Tennessee small business litigation attorney:
Real estate transactions
Commission disputes
Insurance coverage disputes
Commercial lease issues
Business ownership disputes
Shareholder or member disputes
LLC dissolutions
Misappropriation of trade secrets
Non-compete and non-solicitation agreements
Breaches of fiduciary duties
Malpractice by accountants, attorneys, and other professionals
Breaches of supply agreements
Indemnity claims
Franchisee disagreements
Our Recent Business Litigation Cases
Below is a sample of some the recent business litigation matters we have handled:
Represented a small Nashville business in bringing claims for defective products it purchased from a major manufacturer of chemicals and household goods.
Represented an executive in pursuing claims against her former employer for breach of contract relating to a stock options agreement. The case was tried to a jury and resulted in a full recovery of damages and attorneys' fees.
Represented a large manufacturing company in commercial debt collection activities when several large retailers breached the supply contract.
Represented a small business in a dispute over improper billing by a major telecommunications company.
Represented a small business in a commercial class action against a large health insurance company for improper billing and collection of premiums for employer-sponsored healthcare insurance.
Represented the owners of a restaurant who had been sued in Nashville for breach of contract.
Represented a large HVAC contractor in defending claims brought against it for an improper residential installation.
Contact a Nashville Business Litigation Attorney
If you would like to discuss a potential business litigation matter, whether you have been sued or are looking to bring a claim against another business or individual, please contact our Nashville, Tennessee office online or call us at (615) 975-7882.
Additional information regarding specific types of business litigation matters can found at the following links:
Client Reviews
Get in Touch
Fill out the contact form or call us at
(615) 975-7882
to schedule your free initial consultation.
Free Initial Consultation

25+ Years of Experience

Millions Recovered