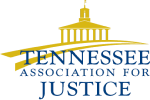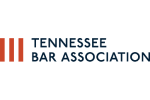 Motorcycle Accidents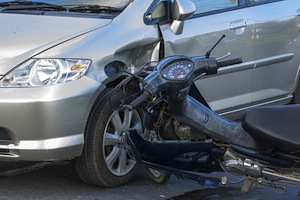 There are over 100 deaths and thousands of injuries each year in Tennessee motorcycle accidents. Motorcycle accidents often cause serious, disabling injuries that require long term care and recovery. All too often, motorcyclists are injured due to the negligence of other drivers, who fail to keep an eye out for motorcycles or otherwise drive in a manner that is dangerous to motorcycles.
Motorcycle accident injury victims in Middle Tennessee need an experienced Nashville motorcycle accident injury lawyer to fight the insurance companies or pursue their claims in court. If you have been seriously injured, or a loved one has been killed, in a motorcycle accident, the Nashville, Tennessee Law Office of David S. Hagy, PLC has the legal skill, experience, and dedication necessary to help you get the medical care you need and collect the damages to which you are entitled.
Nashville Motorcycle Accident Injury Lawyer
At the Law Office of David S. Hagy, PLC, we represent injured victims of motorcycle accidents in Tennessee and elsewhere from our office in Nashville to obtain compensation for their injuries and damages sustained as a result of the negligence of others. We represent Tennessee motorcycle accident injury victims in negotiations with insurance companies and, if necessary, pursue claims in court against the responsible persons or companies and their insurers. We have experience representing clients in motorcycle accident injury cases in court in Nashville and throughout Tennessee, Georgia, and the Southeast.
A Different Motorcycle Accident Injury Lawyer
Legal representation of injured victims in motorcycle accidents can be complicated and requires an experienced and dedicated attorney. Too often, accident injury victims are led to believe by TV advertisements that they simply need to call a personal injury law firm and they will be handed a large check for their personal injuries. At the Law Office of David S. Hagy, PLC, we represent clients who understand that their case should be handled with professionalism, the highest ethical standards, and dedication by an attorney. We investigate all motorcycle injury accidents, gather the relevant information, and have the skills and legal ability to understand that clients only obtain the best results when their case is handled directly by an experienced personal injury lawyer, not a paralegal or office staff.
Many motorcycle accident victims suffer serious injuries such as brain injuries, broken bones, serious road rash requiring skin grafting, or other catastrophic injuries that leave them permanently injured. Serious injuries usually result in extensive damages for medical bills, lost wages, lost future earning capacity, pain and suffering, and permanent injury or disfigurement. Often even more minor injuries can put a person out of work for weeks, months or longer, causing economic damage that may exceed the medical expenses and other costs of recovery.
Insurance companies are involved in car and motorcycle accident injury cases every day and have developed practices to try to reduce their exposure and the amount of money they must pay out to compensate injury victims. Insurance companies are known for attempting to settle motorcycle accident injury cases quickly and cheaply, often before a lawyer is involved. The extent of your injuries, however, may not be known right away. There may also be people at fault for your injuries other than the person who caused the accident, which may be crucially important if the at-fault driver carried little or no insurance. In some case, a vehicle defect may have contributed to the accident or the injuries. Improper roadway construction and maintenance may also be involved and must be examined. Often, there are complex medical, factual or legal issues that must be confronted for the best compensation to be obtained. If you have been involved in a serious motorcycle accident, it is important that you consult with an experienced Nashville motorcycle accident injury lawyer as soon as possible.
Fighting the Insurance Companies
Serious motorcycle accident injury claims in Tennessee will almost always involve fighting the insurance companies, including liability carriers and uninsured motorist (UM) carriers. Many cases can involve other defendants as well, such as trucking companies, common carriers, construction companies, and governmental entities. Often overlooked, however, is the difficulties many people injured in motorcycle accidents will face with their own health insurance company. Medical expenses can be initially paid by a health insurance carrier, such as those who provide coverage through work, but then those health insurance companies often try to get back all the medical expenses they have paid out of any recovery a motorcycle accident injury victim might get from a third party. A dedicated Nashville accident injury lawyer can help reduce or eliminate the liability to health insurance companies. At the Law Office of David S. Hagy, PLC, we have been representing accident injury victims through all aspects of their case, including fighting the health insurance companies' subrogation claims, to ensure that our clients get the best net recovery they can receive.
Time Limits on Tennessee Motorcycle Accident Injury Cases
Tennessee imposes a one year limit — called a statute of limitations — from the date of an injury during which period you must file any claim in court. If you don't file a claim in court within one year from the date of the car accident injury, your claim will be forever barred in Tennessee. This is a shorter time period than nearly every other state, and requires that you act quickly to contact a motorcycle accident lawyer. Even apart from the one year limitation, it is important that you contact an experienced motorcycle accident injury lawyer as soon as possible so that they can begin their investigation and collect the evidence that is needed to properly present any insurance claim or fight any case in court. At the Law Office of David S. Hagy, PLC, we limit the number of cases we accept so that every client and every case can get the attention they deserve and so that accident injury cases can be investigated, litigated, and tried efficiently and with dedication.
No Fee Unless We Win
In every personal injury case, we offer to represent our clients on a contingency fee basis. That means that any fees we receive are only collected if and when we recover money for our injured clients.
Contact a Nashville Motorcycle Accident Injury Lawyer
At the Nashville offices of the Law Office of David S. Hagy, PLC, we have the skills and experience to handle motorcyle accident injury cases in a way that maximizes the recovery for our clients. We have handled hundreds of cases for people involved in serious accidents, obtaining millions of dollars through settlements to compensate for personal and economic injuries. If you would like to discuss a potential motorcycle accident injury case directly with a lawyer, please contact us at our Nashville office online or call us at (615) 975-7882.
Nashville Trial Lawyer Blog - Motorcycle Accident
Client Reviews
Get in Touch
Fill out the contact form or call us at
(615) 975-7882
to schedule your free initial consultation.
Free Initial Consultation

25+ Years of Experience

Millions Recovered