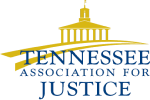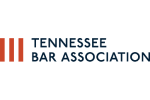 Class Actions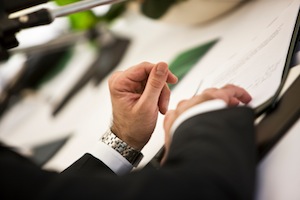 Class actions are often brought when the damages caused to any one individual or business are too small to justify the expenses of bringing an individual case. But, when the offending company has harmed hundreds or thousands of people with the same practice, an action can be brought by a "representative" plaintiff seeking recovery for all those similarly injured. Class actions are therefore an invaluable legal remedy, providing the only effective means of obtaining compensation as well as deterring continuing abusive, deceptive, or harmful practices.
David S. Hagy has been litigating class actions on behalf of individuals and small business for more than a decade. The following are examples of the class action cases in which he has been involved as lead counsel or co-counsel with other firms:
The Law Office of David S. Hagy, PLC represented a small real estate company whose health insurance premiums had been increased drastically following an employee's diagnosis with cancer. A class action lawsuit was filed against the insurance carrier, a leading national provider, alleging that the premium increases had violated their insurance contracts with thousands of small businesses and were in violation of state insurance laws and regulations. After several years of litigation, the case was settled for more than $10 million, resulting in substantial refunds to small businesses.
Mr. Hagy represented the owner of several charter fishing vessels that had suffered unexpected, premature failures of their marine diesel engines. A class action lawsuit was filed against the engine manufacturer, alleging that the manufacturer breached implied warranties by selling engines that did not meet consumer expectations of longevity. The case was settled on terms that provided for refunds to hundreds of engine owners for expensive engine repairs and extended the warranty on thousands more engines that had yet to experience problems.
The Law Office of David S. Hagy, PLC currently represents a construction contracting firm that has been improperly billed for damages to utilities which occurred during excavation activities. In our investigation, we learned that the utility billed the firm and thousands of others like it for expenses that were unrelated to the damage and unrecoverable under state law. A class action lawsuit is currently underway to recover the improper overcharges.
If you have been misled or cheated by a business, corporation, or insurance company, you should consult with an experienced class action attorney to evaluate your case. David S. Hagy is an experienced class action attorney with a track record of success. He has represented both businesses and individuals who have been harmed by others and has been associated by other attorneys who represent clients with potential class action lawsuits.
If you would like to discuss a potential class action lawsuit, please contact us online or call us at (615) 975-7882.
Client Reviews
Get in Touch
Fill out the contact form or call us at
(615) 975-7882
to schedule your free initial consultation.
Free Initial Consultation

25+ Years of Experience

Millions Recovered