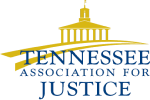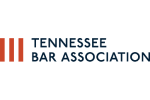 Alcohol – Related Injuries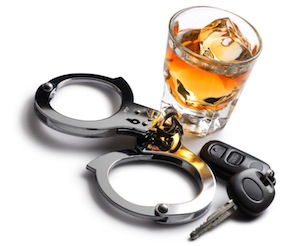 Victims and families of victims injured or killed by drunk drivers deserve compensation. Although recoveries may be had from the insurance policy of the drunk driver, too often drunk drivers have insufficient or no insurance coverage to compensate victims for their damages. Without proper legal representation by an injury lawyer with experience with alcohol-related accidents, victims of drunk drivers and their families can be left without significant compensation for their medical bills, lost earnings, permanent injuries, and pain and suffering. When you are injured or a loved one is killed by a drunk driver, the State of Tennessee will criminally prosecute that person in court. While the criminal prosecution certainly brings a measure of justice, the civil remedies available — through insurance claims and lawsuits — are just as important to recovering from such a tragedy. An experienced car accident injury lawyer, and particularly one with experience investigating and pursuing claims arising from drunk driving injuries, can you help you recover all the compensation you deserve.
Experienced Representation of Drunk Driving Injury Victims
The Law Office of David S. Hagy, PLC provides experienced legal representation for victims of alcohol-related accidents. Mr. Hagy is an experienced Nashville car accident injury lawyer and has fought negligent drivers, including drunk drivers, and their insurance companies for over fifteen years on behalf of injured victims and their families. We will hold drunk drivers accountable for their actions and seek the full amount available from their insurance coverage. We also know how to assist in obtaining recovery from a victim's own underinsured (UM) coverage and, when appropriate, how to seek additional compensation from those who serve alcohol to drunk drivers. While Tennessee law limits the instances in which those who furnish alcohol can be held responsible for the actions of a drunk driver, there are cases in which it is permitted — such as when alcohol is served to a minor or to an obviously intoxicated person. It is important to contact an experienced injury lawyer to thoroughly investigate all possible claims so that injured victims can get the compensation they deserve.
Pursuing Claims for Drunk Driving Injuries in Tennessee
Drunk driving accidents are usually serious and can result in catastrophic injuries or death to passengers, pedestrians, and unfortunate drivers of other cars who come into the path of these irresponsible people. Serious and catastrophic injuries often associated with drunk driving accidents include brain injuries, neck and spinal cord injuries, serious burns, and broken bones. The news in Nashville and across Tennessee regularly reports stories of tragic incidents in which drunk drivers have injured or killed innocent victims, including other drivers, pedestrians, and people in their own cars. Despite efforts over the past few decades to reduce drunk driving, approximately 1 of 3 fatal car accidents in Tennessee resulted from a drunk driver. There are literally thousands of drunk driving accidents in Tennessee each year in which alcohol is listed as a factor in the collision or injury.
A drunk driver who causes an accident in Tennessee will be held responsible under Tennessee law. Driving under the influence of alcohol, or other intoxicating substances like marijuana or prescription narcotics, is of course a violation of Tennessee law. If a driver is found to have a blood alcohol level (BAC) of .08 or over he is considered legally impaired. When someone is violating the law and, as a result, injures another person due to that violation they are said to be negligent per se. Drunk or intoxicated driving is often much more than simply negligent, and such drivers can be found to be reckless or, in some cases, even intentional in their actions. Such a finding can result in additional damages being awarded called punitive damages.
At the Law Offices of David S. Hagy, PLC, we have over fifteen years experience representing injury victims, including those injured by drunk drivers. We will thoroughly investigate your case, document the evidence, obtain police and other investigative reports, and research all possible sources of recovery. To demonstrate the severity of your injuries and damages, we gather all relevant medical records and develop a full record of the damages you have suffered as a result of the recklessness of a drunk driver. We then negotiate with the insurance companies, including uninsured motorist coverage carriers, and look for compensation from other responsible parties. Should the insurance companies fail to properly compensate you for your damages, we will pursue all legal claims in court with dedication to get you the compensation you are entitled to and deserve.
Contact an Experienced Nashville Accident Injury Lawyer
If you, your loved one, or a member of your family has been injured or killed because of a drunk driver, please contact us online or call us at (615) 975-7882 to speak directly to an experienced Nashville injury lawyer. We will look at all possible sources of recovery to see that the full amount of compensation is recovered from those who cause or contribute to drunk driving accidents.
Nashville Trial Lawyer Blog - Alcohol-Related Accident
Client Reviews
Get in Touch
Fill out the contact form or call us at
(615) 975-7882
to schedule your free initial consultation.
Free Initial Consultation

25+ Years of Experience

Millions Recovered