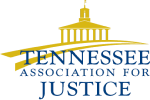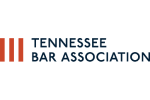 Defective Products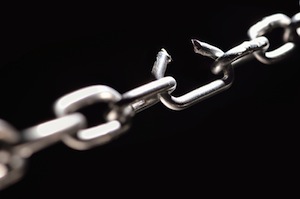 Cases arising from defective products – often referred to as "product liability" cases – can be brought against companies involved in the manufacture and sale of products which cause, or fail to prevent, personal injuries. Product liability claims may also arise against a dealership or repair shop who negligently maintains or repairs a vehicle, machine, or other product. Injured victims of defective products need an experienced and dedicated product liability lawyer to protect their rights and pursue compensation from those responsible. The Nashville Law Office of David S. Hagy, PLC has been involved in product liability lawsuits on behalf of injured victims for over fifteen years.
Product Liability Claims Arising From Unreasonably Dangerous Products
Product liability cases can involve defective vehicles, tires, machinery, tools, sporting equipment, child seats and baby products, and medical devices, among other products. In the past several years, we have been involved in claims arising from defective automobiles — including the infamous GM ignition switch defect, exploding wheels with rim separation in workplace tools, and defects in ATVs and other recreational equipment. If a manufacturer of a particular product was able to have utilized a cost-effective alternative design that would have reduced or eliminated the risk of injury, the manufacture may be held liable for injuries that result from the defect. Failure to warn of dangers that accompany use of a product may also provide a basis for liability.
Experienced Tennessee Product Liability Lawyer
David S. Hagy has litigated and tried numerous product liability cases over the past 15 years, including cases related to automobile defects, medical products, and sporting equipment. At the Law Office of David S. Hagy, PLC, we know what it takes to successfully prosecute a product liability case. Defective product cases require the services of highly skilled experts and lawyers who can understand, organize, and evaluate complicated technical, legal and factual issues. Product liability lawyers must be able to comb through and understand complicated design, engineering, and testing documents and be able to marshal the information necessary to win the case. David S. Hagy began his law practice litigating defective product cases on behalf of manufacturers and knows how and why such cases are won or settled. Since 1998, Mr. Hagy has brought his experience defending companies to the practice of representing individuals who have been hurt by defective products. We have the experience it takes to pursue a product liability case and the resources and associations with experts and attorneys necessary to bring about a successful conclusion.
Fighting the Negligent Party and Health Insurance Companies
Serious product injury claims in Tennessee will almost always involve fighting the manufacturer and dealer of the defective product or their insurance company. Often overlooked, however, is the difficulties many people injured by the negligence of others will face with their own health insurance company. Medical expenses can be initially paid by a health insurance carrier, such as those who provide coverage through work, but then those health insurance companies often try to get back all the medical expenses they have paid out of any recovery an injury victim might get from a third party. Government providers, such as Medicare and Medicaid, also have rights to recover for medical expenses paid. This "right of reimbursement", sometimes known as subrogation, can greatly reduce the compensation injured victims can get because the health insurance companies will claim that they are entitled to get paid back even before you recover for your injuries, pain and suffering, and lost wages. A dedicated Nashville product liability lawyer can help reduce or eliminate the liability to health insurance companies for reimbursement and help properly address any claims held by Medicare or Medicaid. At the Law Office of David S. Hagy, PLC, we have been representing defective product injury victims through all aspects of their case, including fighting the health insurance companies' subrogation claims, to ensure that our clients get the best net recovery they can receive.
Time Limits on Tennessee Defective Product Injury Cases
In most circumstances, Tennessee imposes a one year limit — called a statute of limitations — from the date of an injury during which period you must file any lawsuit in court. If you don't file a claim in court within one year from the date of the car accident injury, your claim will be forever barred in Tennessee. Simply notifying the responsible party or their insurance company is not enough. This is a shorter time period than nearly every other state, and requires that you act quickly to contact a product liability lawyer. Even apart from the one year limitation, it is important that you contact an experienced product injury lawyer as soon as possible so that they can begin their investigation and collect the evidence that is needed to properly present any claim or fight any case in court. It is vitally important to preserve the product so that it can be available for inspection and use as evidence. Also, product liability claims can be barred by the Tennessee statute of repose, which sets a time limit on when claims can be brought from the time the product was first sold in the marketplace. At the Law Office of David S. Hagy, PLC, we limit the number of cases we accept so that every client and every case can get the attention they deserve and so that defective product cases can be investigated, litigated, and tried efficiently and with dedication.
No Fee Unless We Win
In every defective product case, we offer to represent our clients on a contingency fee basis. That means that any fees we receive are only collected if and when we recover money for our injured clients.
Contact an Experienced Nashville Product Defect Lawyer
The Law Office of David S. Hagy, PLC represents injured victims of defective and unreasonably dangerous products. If you would like to discuss a defective product liability case with a lawyer, please contact us at our Nashville office online or call us at (615) 975-7882.
Nashville Trial Lawyer Blog - Personal Injury
Client Reviews
Get in Touch
Fill out the contact form or call us at
(615) 975-7882
to schedule your free initial consultation.
Free Initial Consultation

25+ Years of Experience

Millions Recovered