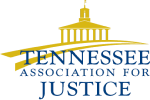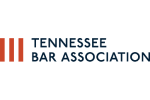 Industrial Accidents, Explosions, and Hazardous Chemical Releases
Serious injuries can happen at any workplace or in any community in Tennessee, but accidents that occur at industrial work sites such as factories, refineries, terminals, and plants can cause particularly catastrophic injuries and can often result in personal injuries or property damages to neighbors or others in the vicinity. David S. Hagy is an experienced Nashville, Tennessee based industrial accident lawyer and has the experience and dedication necessary to help victims of industrial accidents seek the highest possible compensation for their injuries. If you or a loved one has been injured or otherwise affected by an industrial accident, including workplace accidents, explosions, fires, or chemical spills or releases, it is crucial that you contact an experienced accident injury lawyer.
Industrial accidents can result from, among other things, malfunctioning or broken equipment, poor maintenance, negligence by employees or contractors, improper oversight, and failure to follow regulatory standards, including OSHA regulations and other safety rules. Employees injured in an industrial workplace accident are entitled to seek compensation under Tennessee's workers' compensation laws, but may also be entitled to other compensation from third parties other than their employer. And, neighbors, visitors, or others in the vicinity of an industrial accident can have numerous claims against property owners and operators as well as contractors, subcontractors, or others. It is important that an experienced industrial accident lawyer be retained to help injured victims of industrial accidents identify all possible claims for compensation.
For workers injured on the job, workers' compensation may be available for temporary and permanent disability and for all related medical expenses. If a third party can be held liable outside of workers' compensation, additional compensation can be obtained to compensate for pain and suffering, permanent injury, lost wages, emotional distress, and additional medical expenses. And neighbors of an industrial accident or others in the vicinity may be able under some circumstances to recover property damages, including costs of repair, interference with use and enjoyment, and loss of property value or rental income.
Tennessee Time Limits on Industrial Accident Injury Cases
Tennessee has a one year time limit — called a statute of limitations — from the date of an injury until you must file a lawsuit in court. If you don't file a lawsuit in court within one year from the date of the injury, your claim will be forever barred in Tennessee. Though some injury claims may be settled with an insurance company or responsible party without filing a lawsuit, filing a claim with an insurance company is not sufficient to escape the statute of limitations. Even apart from the one year limitation, it is important that you contact an experienced accident injury lawyer as soon as possible so that they can begin their investigation and collect the evidence that is needed to properly present any insurance claim or fight any case in court. At the Law Office of David S. Hagy, PLC, we limit the number of cases we accept so that every client and every case can get the attention they deserve and so that accident injury cases can be investigated, litigated, and tried efficiently and with the dedication each of our clients needs.
No Fee Unless We Win
In every industrial accident case, we offer to represent our clients on a contingency fee basis. That means that any legal fees we receive are only collected when we recover money for our clients. If we don't obtain a successful recovery for our clients, no legal fees or legal expenses are owed.
Contact a Tennessee Industrial Accident Injury Lawyer
At the Nashville offices of the Law Office of David S. Hagy, PLC, we have the skills and experience to handle serious industrial accident cases in a way that maximizes the recovery for our clients. If you would like to discuss a potential industrial accident case, including workplace injuries as well as other personal injury or property damage claims, please contact us at our Nashville office online or call us at (615) 975-7882.
Nashville Trial Lawyer Blog - Personal Injury
Client Reviews
Get in Touch
Fill out the contact form or call us at
(615) 975-7882
to schedule your free initial consultation.
Free Initial Consultation

25+ Years of Experience

Millions Recovered