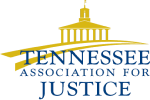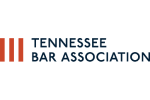 Truck Accidents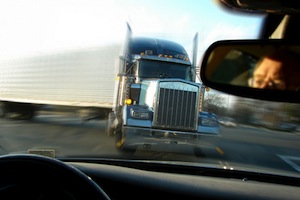 If you have been the victim of a Tennessee truck accident, the Nashville truck accident lawyers of the Law Office of David S. Hagy, PLC can help. We help injured victims in truck injury accidents get the compensation they deserve.
Truck accidents and other accidents involving large commercial vehicles involving personal injury are much more complicated legal cases than those arising from car accidents. Injured victims of accidents caused by large commercial trucks, whether 18-wheelers, delivery trucks, dump trucks, or other large vehicles should contact an experienced Tennessee truck accident injury lawyer. At the Law Office of David S. Hagy, PLC in Nashville, Tennessee, we have a successful record representing injured victims of truck accidents in Nashville and throughout Tennessee and the Southeast. We have helped injured truck accident victims recover substantial sums in compensation for their injuries, medical expenses, lost wages, and pain and suffering. If you or a loved one has been involved in a truck accident in Tennessee or elsewhere, you need a dedicated and experienced truck accident injury lawyer to investigate the accident, determine the cause or causes of the accident, coordinate the collection of evidence, fight the insurance companies and trucking companies, and get you the compensation you deserve.
Truck Accident Injury Cases are Different
Federal rules and regulations govern the amount of time drivers are allowed to operate their trucks and numerous other aspects of vehicle safety. In addition, personal injury claims arising from truck accidents may involve not only claims against the driver, but also the cab owner, trailer owner, trucking company, and persons or businesses involved in loading the trailer. Experts, including accident reconstructionists, must be retained to properly prepare claims for settlement or trial. An experienced truck accident lawyer is needed to look at any case thoroughly and investigate all potential sources of liability in order to maximize recovery. This involves a detailed understanding of the federal laws and regulations that govern commercial trucks and truck drivers and thorough discovery of the records, logs, electronic "black box" data, and maintenance and safety history of the truck driver and trucking company.
Truck accidents that involve severe injury may be caused by driver fatigue, aggressive driving, truck drivers distracted by cellphone calls, texting, or emails, unhealthy drivers who do not meet federal fitness requirements, improper training, drunk or drugged truck drivers, faulty braking systems or other truck defects, improperly loaded cargo, and other negligent or reckless acts. To understand the causes of an accident involving a large truck, the Law Office of David S. Hagy, PLC conducts a detailed investigation to identify any possible contributing factors that could increase the liability of the truck driver, trucking company, and their insurers.
Truck accidents often result in catastrophic injuries to people involved in wrecks with these massive vehicles, including brain injuries, burn injuries, spinal cord injuries, broken bones, and death. We understand how severe the injuries sustained by accident victims often are, and how the substantial medical bills can impose a crushing burden on truck accident injury victims and their families.
Federal regulations require interstate trucks and other interstate commercial vehicles to have large amounts of insurance coverage, with a minimum of $750,000 in insurance coverage. Often large trucking companies will have even higher insurance coverage or have the resources to pay larger claims. This amount of coverage means that truck accident injury victims often have the ability to obtain complete compensation for their injuries and damages, but it also means the trucking companies and their insurers will fight extremely hard to deny claims or minimize the damages they have to pay. An experienced truck accident injury lawyer is essential to successfully fight the trucking companies and their insurers and lawyers to get injured victims the compensation they deserve.
Experienced Tennessee Truck Accident Lawyer
At the Law Office of David S. Hagy, PLC in Nashville, we have the skills and experience to handle truck accident injury cases in a way that maximizes the recovery for our clients. David Hagy successfully tried his first jury trial against a truck driver and trucking company more than two decades ago. Since that time, he has investigated, litigated and successfully resolved numerous truck accidents and other serious vehicle injury cases in Tennessee and Georgia. We understand the regulations that govern truck drivers and trucking companies and know how to prepare and present the best case possible.
We also represent truck drivers injured on the job in pursuing claims against others (frequently other truck drivers) or for workers' compensation benefits. While truck drivers cause many injuries on the road, they often are injured themselves as a result of the dangerous nature of their job.
Fighting Trucking Company and Health Insurance Companies
Serious truck accident injury claims will involve fighting the the trucking company and its insurers. But truck accident injury victims often face a battle with their own health insurance company or with government health coverage such as Medicare and Medicaid. Medical expenses caused by trucking accidents can be initially paid by a health insurance carrier or the government coverage, such as those who provide coverage through work, but then those companies or agencies often try to recover all the medical bills they paid from the compensation a truck accident injury victim receives from the trucking company. This "right of reimbursement", known as subrogation, can greatly reduce the compensation injured truck accident victims receive for their injuries, pain and suffering, and lost wages. A an experienced Tennessee injury lawyer can help reduce or eliminate the liability to health insurance companies and can help properly navigate the reimbursement process with Medicare or Medicaid so that only those amounts that must be paid back are paid back, leaving injured clients with the best recovery possible. At the Law Office of David S. Hagy, PLC, we have been representing accident injury victims through all aspects of their case, including fighting the health insurance companies' subrogation claims and reimbursement claims from Medicare or Medicaid, to ensure that our clients get the best net recovery they can receive.
Tennessee Time Limits on Truck Accident Injury Cases
Tennessee imposes a one year limit — called a statute of limitations — from the date of an injury during which period you must file any claim in court. If you don't file a claim in court within one year from the date of injury, your claim will be forever barred. This is a shorter time period than nearly every other state, and requires that you act quickly to contact a truck accident lawyer. Even apart from the one year limitation, it is important that you contact an experienced injury lawyer as soon as possible so that they can begin their investigation and collect the evidence that is needed to properly present any insurance claim or fight any case in court. At the Law Office of David S. Hagy, PLC, we limit the number of cases we accept so that every client and every case can get the attention they deserve and so that cases can be investigated, litigated, and tried efficiently and with dedication.
No Fee Unless We Win
In every truck accident injury case, we offer to represent our clients on a contingency fee basis. That means that any fees we receive are only collected if and when we recover money for our injured clients.
Contact an Experienced Nashville Truck Accident Lawyer
At the Law Office of David S. Hagy, PLC, we have the experience and skill to successfully represent truck accident injury victims and get them the compensation they deserve. If you would like to discuss a trucking accident injury case directly with a lawyer, please contact us at our Nashville, Tennessee office online or call us at (615) 975-7882.
Nashville Trial Lawyer Blog - Trucking Accident
Client Reviews
Get in Touch
Fill out the contact form or call us at
(615) 975-7882
to schedule your free initial consultation.
Free Initial Consultation

25+ Years of Experience

Millions Recovered