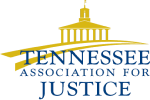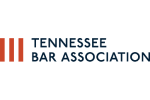 Pedestrian Injury Accidents
Pedestrian injury accidents understandably often result in serious and fatal injuries to the pedestrian. The impact forces of a car or truck collision with a pedestrian are overwhelming and frequently result in broken bones, paralyzing spinal cord injuries, brain injuries or tragic death. There are tens of thousands of pedestrians hurt each year in the United States as a result of being struck by motor vehicles. Most pedestrians are hit by vehicles outside of crosswalks, though that does not mean the injured pedestrian is at fault as Tennessee law imposes a requirement on all drivers to be aware of pedestrians and to drive in a reasonable manner at all times. Some pedestrian injuries do occur at crosswalks, however, where pedestrians have the right away under Tennessee law. Unfortunately, many Tennessee drivers do no recognize the rights of pedestrians in crosswalks as they might if they were more accustomed to big city driving.
Injured pedestrians deserve dedicated and experienced legal representation to help them recover the damages to which they are entitled and deserve. At the Law Office of David S. Hagy, PLC we have the experience and skills necessary to properly prosecute pedestrian injury cases.
No Fee Unless We Win – Contingent Fees
In most accident and injury cases, we represent injured victims on a contingency fee basis. That means that any fees we receive, and the expenses of the lawsuit, are only collected if and when we recover money for our injured clients.
Contact a Nashville Car Accident Injury Lawyer
At the Nashville offices of the Law Office of David S. Hagy, PLC, we have the skills and experience to handle injury accident cases in a way that maximizes the recovery for our clients. We have handled numerous cases for people involved in serious car accidents, obtaining millions of dollars through settlements to compensate for personal and economic injuries. If you would like to discuss a potential pedestrian injury case directly with a lawyer, please contact us at our Nashville, Tennessee office online or call us at (615) 975-7882.
Nashville Trial Lawyer Blog - Car Accident
Client Reviews
Get in Touch
Fill out the contact form or call us at
(615) 975-7882
to schedule your free initial consultation.
Free Initial Consultation

25+ Years of Experience

Millions Recovered