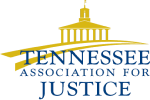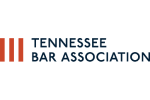 Head On Collisions
Head on collisions are the most violent vehicle collisions that occur, whether they are between cars, cars and trucks, or cars and roadside objects such as trees, concrete pillars, or other fixed objects. The impact forces involved in head on collisions typically lead to severe injuries, even with modern seat belts and air bags. Head on collisions can result in broken bones, including broken arms and legs, head injuries, severe lacerations, spinal cord injuries, brain damages and even death. While head on collisions compromise only a small percentage of car accidents, they result in nearly 25% of all car accident fatalities other than intersection collisions.
Injured victims of head on collisions have the right to recover damages from those responsible for the collision. Often times this involves a drunk driver or distracted driver who drifted into the lane of oncoming traffic. Currently, major attention is being paid to the role of cell phones and texting in distracting drivers, and it is suspected that such distractions play a large role in serious head on collisions.
Experienced Nashville Auto Collision Lawyer
A car accident injury lawsuit may be brought against any driver under Tennessee law who acts negligently or, in other words, fails to use due or reasonable care at all times. Depending on the circumstances, liability of the offending driver may be clear and the case can be settled with the responsible driver's insurance company or, if a commercial vehicle or company truck, with that company's insurance company or own assets. However, as with most serious personal injury cases, a lawsuit is often required in Tennessee in order to obtain the highest compensation. Insurance companies and other responsible parties don't as a matter of practice agree to pay top dollar for claims prior to a lawsuit being filed. That is one reason why it is important for those seriously injured in car and truck accidents to retain an experienced accident injury lawyer to protect their rights.
At the Law Office of David S. Hagy, PLC, we have been representing people injured in violent car and truck accidents, including many head on collisions, for over eighteen years. We have the dedication, legal skills, and experience necessary to fight the insurance company for you and obtain the highest compensation that you deserve.
Successful serious car accident insurance claims and litigation requires extraordinary attention to detail in the investigation and prosecution of claims. Proof of the exact accident dynamics, including how and why the responsible driver violated the "rules of the road", involves interviewing and documenting the testimony of witnesses, collecting all evidence from the scene of the accident, and often retaining experts in accident reconstruction to prove the physical facts of each specific accident from the evidence such as crush damage, debris fields, skid marks, and on board computers ("black boxes").
David S. Hagy has been investigating, litigating, and trying serious auto accident injury cases for over eighteen years. He began his legal career representing major automobile manufacturing companies in product liability lawsuits and has since solely represented injured victims in serious car and truck accidents. That experience and those skills gained helps the Law Office of David S. Hagy, PLC achieve uncommon success helping our clients with their serious injury cases.
Contact an Experienced Nashville Car Collision Injury Lawyer
At the Law Office of David S. Hagy, PLC, we handle a variety of motor vehicle accident cases, including many violent head on collision accidents. If you or a loved one has been injured in a car wreck or head-on collision and would like to discuss a potential injury case directly with a lawyer, please contact us at our Nashville, Tennessee office by email or call us at (615) 975-7882.
Nashville Trial Lawyer Blog - Car Accident
Client Reviews
Get in Touch
Fill out the contact form or call us at
(615) 975-7882
to schedule your free initial consultation.
Free Initial Consultation

25+ Years of Experience

Millions Recovered