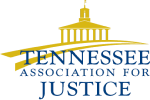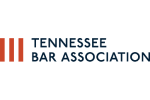 Uber and Other Rideshare Accidents
Vehicle accidents involving Uber and Lyft drivers are becoming extremely common as the rideshare industry has exploded in the last few years across the country. Those injured in Uber and Lyft vehicle accidents include paying passengers, drivers and passengers of other vehicles, and often Uber and Lyft drivers themselves. Because of the way Uber and Lyft have been set up, as well as new statutes and regulations enacted to govern the emerging industry, questions of what insurance might apply to an Uber or Lyft injury claim, as well as how much insurance might be available, is often complicated. If you have been injured in an Uber or Lyft accident, you should contact an attorney experienced in litigating claims.
Visitors and locals in Nashville, Tennessee regularly use the Uber or Lyft apps to summon rides. Customers using Uber or Lyft expect to have a safe ride to their destination, and other drivers on the roads expect that this new industry will operate safely in traffic. Unfortunately, that is not always the case. At the Law Office of David S. Hagy, PLC, we have seen a substantial increase in the number of people injured in motor vehicle collisions due to the negligence of an Uber, Lyft, or other rideshare driver. We have represented individuals who were injured when the Uber in which they were riding was involved in a motor vehicle collision as well as individuals who have been struck by drivers operating their vehicle as an Uber driver. In some cases, though, it is an Uber or Lyft driver that is injured by another driver's negligence. If you have been injured by an Uber or Lyft driver, or if you are an Uber or Lyft driver that has been injured by the actions of another driver, it is important to have an experienced injury lawyer represent you who understands the often confusing and overlapping insurance that may apply to compensate you for your injuries.
Tennessee has implemented minimal regulations of the rideshare industry. Uber and Lyft drivers are not considered "commercial" drivers and are not regulated like professional drivers such as tractor trailer drivers or even like most taxi cab drivers. Uber and Lyft drivers use their personal vehicles to transport passengers and thus, for the most part, do not have to pass commercial driving tests or otherwise prove that they are particularly safe drivers. Furthermore, in most cases, Tennessee law providers that Uber and Lyft themselves cannot be sued or otherwise held liable for the actions of their rideshare drivers ("partner drivers") when they cause motor vehicle collisions and injury to others. In return, however, Tennessee law regulates the insurance coverage that must provide compensation for those injured in rideshare accidents. For instance, if you are an Uber or Lyft customer injured by the actions of your own driver, a $1 million insurance policy must be in place to cover your injuries and damages. Even if the collision was caused by the actions of another driver, the $1 million insurance policy will ordinarily also cover you for your injuries if you were a paying passenger.
Contact a Nashville Rideshare Accident Injury Lawyer
At the Nashville offices of the Law Office of David S. Hagy, PLC, we have the skills and experience to handle Uber, Lyft and other rideshare accident injury cases in a way that maximizes the recovery for our clients. We have handled numerous cases for people involved in serious car accidents, and have successfully recovered against Uber and its insurance companies, obtaining millions of dollars through settlements to compensate for personal and economic injuries. If you would like to discuss an accident injury case involving Uber, Lyft or other similar rideshare companies, please contact us at our Nashville office online or call us at (615) 975-7882.
Nashville Trial Lawyer Blog - Car Accident
Client Reviews
Get in Touch
Fill out the contact form or call us at
(615) 975-7882
to schedule your free initial consultation.
Free Initial Consultation

25+ Years of Experience

Millions Recovered