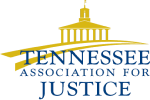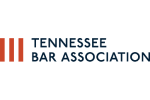 Nashville Car Accident News Story Shows Importance of Seat Belts
A recent news story here in Nashville illustrates the importance of seat belts in saving lives and preventing injuries in serious car accidents. Channel 5 reported on a drunk driving accident on Nolensville road in which one driver crossed the center line and sideswiped several cars before colliding head on with another car. The drunk driver was killed and pronounced dead at the scene, as was, tragically, a 4 year old child passenger in the car hit head on. The child was apparently thrown from the vehicle and had not been properly belted in the car.
There are so many tragic aspects of this story. Obviously, there appears to be little doubt that the accident was caused by the reckless actions of the striking driver in choosing to drive under the influence of alcohol. But that, unfortunately, is just a fact that other drivers and passengers need to be aware of. Even during the afternoon, you might encounter another driver who is drunk, or distracted by their cellphone or texting. The absolute best thing you can do to protect yourself from other drivers is to wear your seat belt, and make sure that children in the car are buckled up (and dont take their belt off). As the Tennessee State Trooper noted in the news story, neither fatality would likely have occurred had the driver and the child been properly restrained.
There is an additional, potential tragic aspect to this story. The drunk driver is reported to have not had a valid driver's license. My guess is that, given that, she likely didn't have liability insurance to cover damages and injuries she caused to others. The mother of the young child, who is also reported injured in the wreck, may not have any means to recover for her injuries and her child's death against the negligence drunk driver unless she had acquired uninsured motorist (UM) coverage. Just as wearing a seat belt is the most important thing you can do to protect yourself from injury in a car accident, making sure that you carry sufficient UM coverage is the most important thing you can do to make sure you are compensated if you are injured by the negligence of another driver. Tennessee law requires that insurance companies offer UM coverage in an amount equal to the amount of liability coverage that you carry. However, many drivers simply don't understand what the UM coverage is and decline it in the hopes of saving a few dollars on their premiums. It is a strange outcome indeed when drivers protect others that they might hurt more than they protect themselves from the consequences of other drivers' negligence. I hope that the injured mother in this tragic drunk driving accident carried sufficient UM coverage; that won't bring back her child, but it can help ensure that she doesn't otherwise suffer because she can't afford medical care for herself or loses income while she recovers from her injuries and the loss of her child.
Client Reviews
Get in Touch
Fill out the contact form or call us at
(615) 975-7882
to schedule your free initial consultation.
Free Initial Consultation

25+ Years of Experience

Millions Recovered