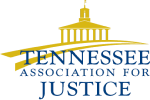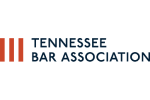 Contract Disputes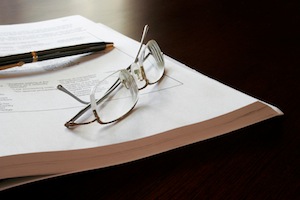 Business disputes can arise in many contexts, but often involve the breach of a contract. While many businesses enter into contracts which they believe will govern the rights of the parties – no matter the circumstances – questions often arise as to what each party is required to do and whether one party owes the other. In some instances, the rights of the parties may be clearly set out, yet one seeks to deprive the other of contract rights by refusing to act as required and daring to other to "sue me." If you believe that an opposing party to a contract has breached the contract, or is threatening to breach a contract, you should contact an experienced business and contract litigation attorney to discuss your options.
Experienced and Creative Legal Representation for Contractual Disputes
For many small businesses and their owners, contract disputes are a distraction from their business that seem to only cost money yet fail to achieve a vindications of rights. Small businesses or individuals often find their ability to aggressively pursue claims against other companies limited by the high cost of many firms' legal fees. The Law Office of David S. Hagy, PLC has experience representing small businesses, business owners, executives, and employees in a wide variety of commercial and contract disputes. We bring a practical, results-oriented approach to business disputes. We will discuss the economics of your situation to ensure that you do not spend unnecessary money in legal battles when there are other courses of action that may better advance your economic interest. In appropriate circumstances, we are willing to share the risk of litigation and reduce upfront legal fees by offering a contingent fee or blended contingent/hourly approach to legal fees. This approach allows small businesses, business owners and individuals to seek legal remedies without worrying that the legal fees or a bad outcome will distract from their ability to sustain and build their business.
When a contract dispute must be litigated to a judgment, even a positive outcome may not end the matter. Businesses or individuals that obtain judgments in breach of contract cases must still work to collect on that judgment. This process can involve perfecting liens on property, garnishing bank accounts or wages, and tracking down assets that have been wrongfully or fraudulently transferred to avoid paying the judgment.
Contact a Nashville Contract Dispute Lawyer
If you have a business contract dispute, or believe that another company has breached important commercial contract provisions, you should contact an experienced business litigation and contract dispute lawyer. To speak directly to a lawyer regarding a potential case, please contact us online or call us at our office in Nashville at (615) 975-7882.
Client Reviews
Get in Touch
Fill out the contact form or call us at
(615) 975-7882
to schedule your free initial consultation.
Free Initial Consultation

25+ Years of Experience

Millions Recovered