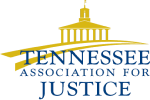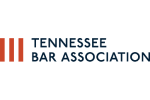 Trial Judge's Reduction of Damages Award in Motorcycle Accident Too Drastic to Survive Appellate Review
A motorcycle driver injured in Tennessee seemed to face a lose-lose choice: either accept a damages award radically slashed from the original amount a jury awarded him, or endure the agony of starting over and undergoing a new trial. The motorcycle driver received a reprieve, though, when the Tennessee Court of Appeals nixed the trial judge's dramatic reduction of the driver's jury award, instead ordering the trial court to hold a new hearing solely on the issue of damages. The ruling offers some very helpful insight into subjective damages awards, and the boundary between excessive and non-excessive awards.
Louis Adams was traveling along Highway 27 when Megan Leamon struck his motorcycle. Adams suffered injuries including broken ribs and apparently soft tissue injuries to his neck, shoulder, and hand. However, the injuries were not so severe to cause him to miss any work. There was evidence that his injuries were permanent, however, and caused him some ongoing pain, disruption in sleep, and impaired his ability to enjoy his lifelong hobby of motorcycle riding. After a two-day trial, a jury assessed ruled in favor of Adams and assessed his damages at $317,000. The jury awarded Adams only $190,000 because he was 40% at fault for the accident. Of Adams's $317,000 total, nearly $277,000 was for future pain and suffering and future loss of enjoyment of life.
Leamon asked the trial judge for a remittitur, which is a request to reduce the award as excessive, or else grant a new trial. The trial judge agreed and gave Adams 30 days either to accept an award of only $54,000 or else undergo a new trial. Adams accepted the $54,000 sum under protest, and promptly appealed.
The appellate court reversed the trial judge's ruling on damages. The court of appeals agreed with the trial judge that an award of more than $276,000 for future pain and suffering and loss of enjoyment of life for injuries as comparably moderate as Adams's was excessive. However, the court could not go along with the trial judge's reduction of damages to just $54,000. The appellate court explained that, under Tennessee law, a remittitur that "totally destroys" a jury's verdict is not allowed. While Tennessee law did not have a hard-and-fast number for what constitutes a total destruction of a jury's verdict, the court concluded that any reduction cutting a jury's award by 70 percent or more would generally suffice.
In Adams's case, the trial judge's reduction cut 71.5 percent of the award; thus, the judge's action was an impermissible destruction of the jury's verdict. As a result, the appellate court sent the case back to the trial court for a new hearing solely on the issue of damages.
Anyone who's suffered an injury, including those stemming from auto accidents, knows there is more to the harm suffered than just the cost of medical bills. Part of obtaining the compensation you deserve is receiving a full award for subjective items like loss of enjoyment of life and pain and suffering. To find an advocate who can zealously and skillfully pursue your case and a just payment for your injuries, call the Law Office of David S. Hagy, PLC. We have the experience and knowledge to handle injury cases, including for motorcycle drivers, to reach an outcome that fairly compensates you for the total harm you've suffered. Reach us online or call (615) 975-7882.
Client Reviews
Get in Touch
Fill out the contact form or call us at
(615) 975-7882
to schedule your free initial consultation.
Free Initial Consultation

25+ Years of Experience

Millions Recovered