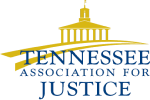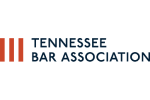 New Technology Aimed at Reducing Distracted Driving Accidents Deemed Ineffective
In a recent blog post, we reported on the increase of distracted driving accidents in Nashville and throughout the country. Texting and talking on a cell phone while driving are two of the most widespread examples of distracted driving. According to a recent article, data compiled by the National Highway Traffic Safety Administration ("NHTSA") reveals that in 2011 nearly 400,000 people were injured in accidents involving a distracted driver.
The American Automobile Association ("AAA") reports that approximately 35 percent of drivers admitted to reading an email or text while driving and 26 percent say they have written a text or email while driving. These numbers are alarming. Driving a motor vehicle requires concentration and awareness, two things that are difficult to attain while texting, or making or receiving phone calls. The AAA is hoping that people observe the month of April as "Distracted Driving Awareness Month." The alternative seems to be more crashes, injuries and fatalities on the roads.
Companies have developed new technologies aimed at decreasing the level of driver distraction — while still allowing motorists to send text messages. One item enables drivers to read and send text messages on an "in-car" touch screen. According to an article in the Tennessean, United States traffic safety regulators are requesting that automakers install tougher limits on the length of time drivers can use these touch screens. The NHTSA prepared voluntary guidelines that would serve to curb distracted driving. Some of the suggestions include: 1) limiting the amount of time to two seconds to perform one function on the car's audio/visual system; 2) drivers would be limited to six screen touches in a time period of 12 seconds; 3) banning manual text entry and display of websites, books and social media (while the car is in motion).
Distracted driving is a particular problem in construction zones. An average of two people each day die in construction zone accidents. With the spring season comes an increase in the number of construction projects. Federal safety officials urge people to refrain from texting while driving through a construction zone.
Another item that is expected to reduce driver distraction is the use of a voice-activated text message system. But a new study conducted at the Texas Transportation Institute at Texas A&M University revealed that sending text messages in this manner is just as dangerous as using your fingers. The idea is that texting, either by voice or with fingers, reduces a driver's eye contact with the road and response times are greatly delayed.
Driver distraction has become an industry unto itself, with gadgets and new technology aimed at making driving while doing other tasks, safer. As we see from the voice-activated texting mechanism, drivers are no less distracted than using their fingers. The tragic part of all of this driver distraction is that innocent people are suffering severe injuries and in some cases dying as a result of driver multitasking.
If you have questions about potential claims arising from a distracted driving accident, contact us for a free consultation at the Law Office of David S. Hagy, PLC at (615) 975-7882, or use our online form. We serve clients in Nashville and throughout Tennessee.
Related Blog Posts
Client Reviews
Get in Touch
Fill out the contact form or call us at
(615) 975-7882
to schedule your free initial consultation.
Free Initial Consultation

25+ Years of Experience

Millions Recovered