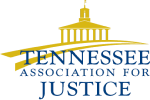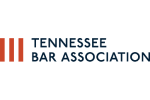 What Should I Do After Being Injured in a Car Accident?
There are some basic steps that everyone should take if they have been injured in an accident. Taking these steps will best protect your health, preserve your legal rights, and can help with any eventual insurance claim or lawsuit.
Report the accident to the appropriate authorities immediately, which is usually the Tennessee Highway Patrol or the local police department. The authorities can assist with removing damaged vehicles, arranging ambulance transportation or getting other emergency medical care, and will document many of the facts of the accident, who the witnesses are, and gather insurance information. An accident report is a key document to have for any eventual insurance claim or lawsuit.
If you have been injured at all you should seek immediate medical attention by calling 911 or arranging for transportation to a hospital or doctor. Even if you are unsure or the degree of any injury, seeking immediate medical attention is important so that a doctor and other healthcare professionals can make that determination.
If you are someone else with you is able to take photographs of the location of vehicles, vehicle damage, and the accident scene, that should be done. Also, as soon as possible, you should take photographs of any visible injuries you have such as bruises, cuts, etc.
Client Reviews
Get in Touch
Fill out the contact form or call us at
(615) 975-7882
to schedule your free initial consultation.
Free Initial Consultation

25+ Years of Experience

Millions Recovered