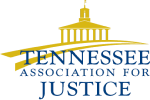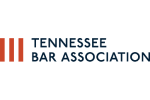 Trucker Unable to Recover for Injuries Suffered While Asleep in Passenger's Seat
A truck driver's suit seeking compensation from her trucking company's insurer for injuries she suffered while asleep in the passenger seat of a company truck proved unsuccessful. The Tennessee Court of Appeals ruled that the driver was an employee of the trucking company at all times, including while she slept, and the insurer's policy exception for employee injuries permitted it to refuse the driver's claim.
April Miller suffered serious injuries while riding as a passenger in a truck owned by Refa Watley Trucking. Miller and another trucker, Lewis Watley, were sharing driving responsibilities for hauling a load from Tennessee to New York when Watley was involved in an accident that caused Miller's injuries. Miller was asleep at the time of the accident.
In accordance with federal law, all trucking companies are required to carry public liability insurance. However, federal regulations do not require trucking companies to carry insurance covering injuries suffered by employees. Miller brought her claim against the trucking company's insurer, but the insurance company refused to reimburse her for her damages. The trucking company's insurer, Northland Insurance Company, concluded that she was an employee, and its policy with the trucking company specifically excluded injuries suffered by employees.
Miller claimed that, since she was sleeping when the accident took place, she was not acting as an employee at the time. She also maintained that she was an independent contractor, not an employee of the trucking company. The trial court awarded summary judgment in favor of the insurance company.
Miller appealed, but to no avail. The appeals court explained that the trucker's independent contractor argument could not succeed because, even if she met the standard of an independent contractor under Tennessee law, federal standards pertaining to truckers identified her as an employee. Federal regulations classify anyone, other than an employer, who operates a commercial vehicle in the course of his or her job duties as an employee.
The court also rejected the trucker's claim that she was outside the scope of her employment when the accident happened. Even though Miller was asleep at the time of the crash, she was still in the course of operating a commercial vehicle according to the law. Previous courts considering this issue consistently ruled that drivers who are part of two-person teams are considered to be in the course of operating the truck even when not driving, including time spent sleeping.
Sleeping in the cab of a commercial truck while functioning as the non-driving half of a two-person driving team was not the same as being asleep at home, the court explained. Instead, all of each driver's activities were indispensable parts of using two-person teams to maintain continuous operation of the truck, since federal trucking regulations require drivers to drive for at most 10 hours and then take a break of at least eight hours. Based upon this standard, regardless of whether she was sleeping or driving, Miller was acting as an employee of the trucking company for the entire duration of the trip, so the insurance company was not obligated to compensate her.
If you've been injured in an auto accident involving a commercial truck, you should seek representation from an attorney familiar with and experienced in the unique aspects of these cases. Contact the Law Office of David S. Hagy, PLC today. We can offer you the benefit of our considerable knowledge and skill regarding truck accident cases,and help you get the recovery you deserve.
Reach us online or call (615) 975-7882.
More Blog Posts
Client Reviews
Get in Touch
Fill out the contact form or call us at
(615) 975-7882
to schedule your free initial consultation.
Free Initial Consultation

25+ Years of Experience

Millions Recovered