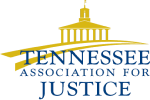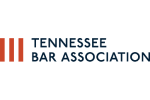 Tennessee Court of Appeals Holds That Relatives Temporarily Staying With Family are Not Considered "Residents" Under Homeowner Policy
In the recent Cotton States opinion, the Court of Appeals at Nashville was presented with the ordinary legal task of interpreting a clause in an insurance contract. But, the outcome of the decision would determine whether Cotton States Mutual Insurance Company ("Cotton States") would have to pay damages in the wrongful death and negligent supervision case of a 22 month-old child. A local Nashville attorney can explain your rights If you are unsure about the terms of an insurance policy as it relates to a personal injury or wrongful death claim.
In Cotton States Mut. Ins. Co. v. Tuck, Chad and Jami McNair were married with two young children: DaKota and Ashlynne. In March 2009, the couple separated. Chad went to live with his step-grandparents, Olen and Patsy Gardner, while Jami and the children went to the home of Chad's father and step-mother, Joe and Candy McNair. Approximately three months later, Jami went to a horse show in Alabama, leaving her children with Candy McNair. Candy took the kids to the home of her parents, Olen and Patsy Gardner, where Ashlynne tragically drowned in the pool.
Jami brought a claim against the Gardners and their insurance company, Cotton States, ultimately settling the matter for $150,000. Later Chad and Jami sued Candy McNair asserting claims of negligent supervision and wrongful death, asking for $1,000,000 in damages.
The Cotton States insurance policy at issue excludes liability for "bodily injury" to any insured. The policy defines "insured" in the following manner: "you" and residents of "your" household who are either relatives, or under 21 years of age in the care of a person identified above. Cotton States argued that Jami and Ashlynne were in fact residents of the McNair household on the date when the drowning took place, therefore denying coverage under the policy for the child's death.
The trial court denied the argument and found that mother and child were not residents of the McNair household on the date of Ashlynne's death. Cotton States appealed, claiming that the trial court erred in requiring permanency in order to establish residency.
An earlier court decision in Nat'l Ins. Ass'n v. Simpson, indicates that whether someone is a "resident of your household" under such a policy is "necessarily elastic." According to the court, such a determination can be made by reviewing a list of factors, including (but certainly not limited to) the person's declared intent to live in the household temporarily or permanently and the nature of the relationship between the person and the household members, as well as other items.
On appeal, the court looked at one issue: whether Cotton Mutual is required under Candy's homeowner policy to provide coverage for the death of Ashlynne. The Tennessee Court of appeals reviewed a great deal of testimony that focused on whether Jami and her children were residents of Candy McNair's home during the three month time period between March 2009 through June 20, the day of the drowning.
Jami testified to spending time at various homes of friends and relatives during the time period in question. When asked to state her "declared intent" she indicated that her stay at Candy McNair's was temporary. The Court of Appeals pointed out a distinction between having a home to go back to versus having a residence. The court found that she was staying at the Candy's until she could "get her feet on the ground." As soon as she could, Jami moved to her own residence.
The Court of Appeals affirmed the trial court's decision, finding that overall, the facts in this case present a temporary living arrangement that would end as soon as Jami could afford to live on her own. The court specifically noted that the situation could be likened to a "temporary visit by a relative."
This case presents a great example of how an experienced Tennessee attorney can help people recover all damages that might be available to them when confronted with a tragedy like the death of a child.
At the Law Office of David S. Hagy, PLC, Mr. Hagy is deeply involved in all aspects of every case and ensures that our clients have the individualized attention they deserve. For questions about a personal injury or wrongful death claim, including your right to damages, please contact us online or by calling (615) 975-7882.
Related Blog Posts
Client Reviews
Get in Touch
Fill out the contact form or call us at
(615) 975-7882
to schedule your free initial consultation.
Free Initial Consultation

25+ Years of Experience

Millions Recovered