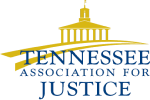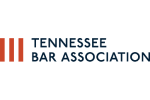 Tennessee Court of Appeals Held Owner of Parking Lot Owed No Duty of Care to Trip and Fall Plaintiff
Business and property owners in Nashville have a duty to keep their facilities in a reasonably safe condition and to warn visitors of any dangerous hazards. A visitor who suffers an injury on another's property may be able to bring a premises liability action against the property or business owner. If you or someone you know has experienced a trip and fall or some other incident resulting in injury on the property of another, you are encouraged to contact an experienced, local Nashville attorney to help you understand your rights.
In a recent premises liability case, the plaintiff was injured in a commercial parking lot after tripping over a steel post that was protruding just above the surface. The defendant and owner of the lot had not made any repairs to the property since purchasing it in 2007. Plaintiff, who worked in an office situated on the commercial property, crossed the parking lot to meet her cousin who was parked there. After speaking to one another for a few moments, plaintiff stepped back from the vehicle and tripped over the area where the steel post was protruding from the surface.
Plaintiff alleged that she injured her Achilles tendon after her heel got caught on the metal post. There seems to be no dispute that the steel post protrudes ¾" from the surface of the lot, that they are filled with concrete, and that cars are able to drive over them without harm. Plaintiff sued defendant for negligence for allowing an unsafe and dangerous condition to exist on the property and/or for failure to repair or warn about, the dangerous condition.
In response, defendant denied liability and moved for summary judgment, arguing that the condition of the lot was "open and obvious," thereby eliminating his duty to warn visitors of the metal post, and that plaintiff was at fault for her own injuries. The trial court granted the motion, finding (1) that the area complained of was a "minor aberration" in the parking lot; (2) plaintiff admits to walking either directly over or just around the area; and (3) that the area was visible from a distance and easy to see. For these reasons, the court concluded that the area where plaintiff fell was open and obvious — so defendant owed her no duty to warn of the defect, and that she was not paying attention to where she was walking. Because of this, the court reasoned, plaintiff cannot be less than 50% at fault.
The court of appeals affirmed, pointing out that traditionally, in Tennessee, liability has not been imposed in premises liability cases for injuries that arise out of dangerous or defective conditions that are open and obvious. The court noted that the area where the steel post was protruding was distinguishable from the rest of the lot by color, it was much lighter than the surrounding asphalt. Further, the court concluded that a plaintiff in a premises liability case has a duty to see what is in plain sight. She was familiar with the parking lot, the area of concern was considered a "minor aberration", it was easy to see, and she was not looking where she was going while stepping backwards before falling.
Because the defects were minor, the foreseeability and gravity of harm do not support a finding of liability. The court held that plaintiff failed to establish that the parking lot owner owed her a duty.
Premises liability cases can be complicated. At the Law Office of David S. Hagy, PLC, Mr. Hagy is deeply involved in all aspects of every case and ensures that our clients have the individualized attention they deserve. For questions about a potential premises liability claim, including your right to damages, please contact us online or by calling (615) 975-7882.
Related Blog Post
Client Reviews
Get in Touch
Fill out the contact form or call us at
(615) 975-7882
to schedule your free initial consultation.
Free Initial Consultation

25+ Years of Experience

Millions Recovered