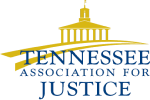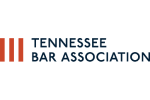 Tennessee Car Accident Can Be Nobody's Fault
In an opinion released on May 30, 2013, the Tennessee Court of Appeals upheld the grant of summary judgment to a defendant driver who had unquestionably caused a car accident and injuries to another person. In Smith v. General Tire, the injured car accident victim sued the responsible driver and her employer, whose vehicle she was driving at the time of the accident, to recover for injuries he sustained. The facts of the case, however, showed the defendant driver had lost consciousness due to a sudden onset of hypoglycemia associated with her diabetes. The diabetic driver wore an insulin pump and also took additional shots of another medication to help control her blood sugar levels.
The trial court had granted summary judgment to the diabetic driver, however, on the basis that her loss of consciousness was unforeseeable and therefore that although she caused the accident she was not negligent. The attorneys for the injured victim had taken two depositions of the diabetic driver, and had retained a medical doctor to testify about the dangers of the medications she was taking, but were unable to establish that she should have foreseen a sudden loss of consciousness.
The outcome of this case is that an innocent injured car accident victim obtains no recovery. Of course, the ruling also essentially stands for the proposition that a driver who experiences a sudden, unforeseeable loss of consciousness is just as innocent as the person she hurt. I think this is, unfortunately for the innocent injured party, probably the right outcome. In a different case, the facts could lead to a different outcome. For instance, if more evidence could be developed that the diabetic (or epileptic, or cancer patient, or other person with any medical condition) had experienced similar episodes in the past, or had been instructed by a doctor not to drive, or was otherwise more aware of the dangers of their condition or side effects of their medication, the injured plaintiff would likely be able to establish a prima facie negligence case. Better testimony from a medical expert would also be of great assistance.
This case illustrates, again, how incidents which seem fairly clear cut at the outset can pose difficult legal challenges, and why an experienced personal injury lawyer can help injured car accident victims navigate their claims to a successful conclusion. In this case, the facts — at least those uncovered by the attorneys — seem to lead to the conclusion that a car accident is nobody's fault.
Client Reviews
Get in Touch
Fill out the contact form or call us at
(615) 975-7882
to schedule your free initial consultation.
Free Initial Consultation

25+ Years of Experience

Millions Recovered