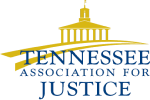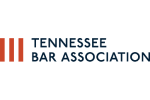 State Bill Would Amend Victims' Rights Law To Add Certain Categories of Motor Vehicle Accident Victims
The Nashville-based newspaper, "The Tennessean," recently reported that the state legislature is considering a new bill that would provide financial assistance to families of victims of certain categories of traffic accidents. As it stands now, the "Criminal Injuries Compensation Program" (the "CIC") provides assistance to victims of crimes or, in the unfortunate circumstance of the victim's death, to their dependent relatives. When a person is injured or killed as a result of a traffic accident, in addition to the devastation associated with such an event, there are often many unanticipated costs.
Some of the costs that payments under the CIC Program are intended to alleviate include loss of earnings, medical services, burial costs, and other financial losses sustained as a direct result of personal injuries caused by a criminal offense. Under the current statute (TCA Section 29-13-104), the list of eligible crimes includes homicide, robbery by force, sexual assault, aggravated assault, and drunk driving. The Victims' Rights bill (H.B. 1117), as introduced by co-sponsors and Representatives Joe Pitts and Josh Evans, adds a litany of types of victims who would be entitled to relief under the CIC program. Such categories include victims of vehicular assault, vehicular homicide, criminally negligent homicide, reckless homicide, and aggravated vehicular homicide, where the injury or death was inflicted through the use of a motor vehicle or watercraft.
The new bill has been dubbed "Tyler's Law" named after Tyler Head, a Springfield college student who was killed while driving to Austin Peay State University in February 2012. The person who was convicted of killing Head was sentenced to four years after pleading guilty to reckless homicide and an amended charge of reckless aggravated assault. Tyler's mother sought financial help from the victim's compensation office associated with the CIC Fund. She was denied assistance because the offenses that caused her son to die did not satisfy the criteria for the fund. Not only was Mrs. Head-Hieber facing the untimely, tragic death of her son, but she was also unable to pay for the funeral and burial expenses. Unfortunately, in this case, the man who killed Tyler Head had no insurance, so Mrs. Head-Hieber was left with no financial assistance at all. In circumstances in which the criminally at-fault driver has no insurance, and the injured victim or their family has insufficient uninsured (UM) insurance, the bill might provide some financial compensation
The legislators have indicated that the impetus for the bill was to help families like Tyler's who have suffered tragic losses to be able to collect from the CIC Fund. Essentially, the new bill would be adding some eligible offenses to the ones that already exist. As of April 10, 2013, the bill has been placed behind the budget.
If the bill is enacted, victims of car accidents similar to Tyler's will have an opportunity to pursue financial assistance for the various medical and other costs directly incurred. Victims and their family members should contact a Nashville personal injury attorney who is fully familiar with the local courts and current state of the law with respect to compensation alternatives.
If you have questions about potential claims arising from a car or motorcycle accident, contact us for a free consultation at the Law Office of David S. Hagy, PLC at (615) 975-7882, or use our online form. We serve clients in Nashville and throughout Tennessee.
Related Blog Posts
Client Reviews
Get in Touch
Fill out the contact form or call us at
(615) 975-7882
to schedule your free initial consultation.
Free Initial Consultation

25+ Years of Experience

Millions Recovered